SB Brand-Led Culture Change Program
Hear from purpose-driven, action-oriented visionaries from the world's leading brands who are focused on building competitive differentiation and deepening brand love, loyalty and value by influencing culture to drive consumer behavior that creates a flourishing future for all. Want to see an overview of each day? Check out our schedule at a glance page.
Monday 22nd May
Track: Culture Changing Communications
Whether your organization is in the early stages of defining purpose internally, or working on external campaigns that apply purposeful storytelling for consumers to understand and act on, this session will provide... see more
Track: Unpacking Consumer Trends
Join Jenny Gottstein, the creator of Beat!That!Heat! and Alessandro Armillotta, CEO of AWorld, in this session unlocking the strategic power of games. This session will explore the powerful intersection of reward approaches,... see more
Track: Strategies and Tactics for Driving Behavior Change at Scale
On a company's journey to driving meaningful consumer behavior change, getting input, buy-in and consensus from different departments within the organization is key. Join a cross-functional team at Walmart in this workshop... see more
Featured Speakers
Associate Director, Marketing Planning & Strategy – Brand & Reputation
Track: Strategies and Tactics for Driving Behavior Change at Scale
Join content creators, influencers and brand experts during this hands-on session exploring the value of an influencer strategy, building ambassador programs, and sharing best practices in approaching win-win partnerships. This workshop will... see more
Featured Speakers
Vice President, Global Product Development, Innovation, and Brand Sustainability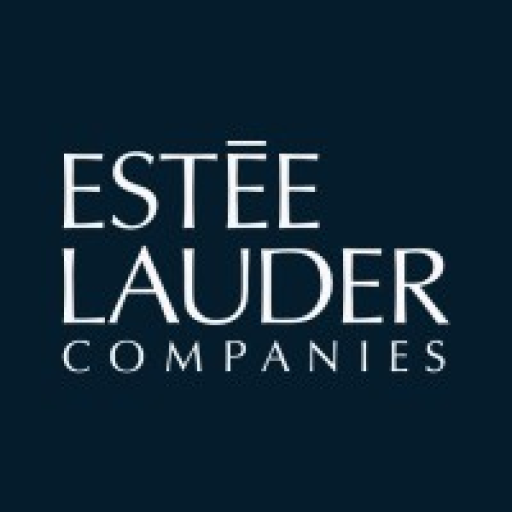 Track: Culture Changing Communications
On the journey of building sustainable brands, we as leaders are called to address social impact beyond starting the conversation. Our actions are expected to be authentic, have clear intent, and align... see more
Track: Unpacking Consumer Trends
In this data-rich session, top-notch researchers will share new insights into customer preferences, behaviors and reactions to sustainability-centric value propositions. Expect a wealth of valuable intelligence, accompanied by a great opportunity for... see more
Featured Speakers
Senior Program Manager, Brand-Led Culture Change Center of Excellence
Executive Vice President; Co-Lead Purpose Center of Excellence
Wednesday 24th May
Track: Sponsored Track
Looking at the United Nations Sustainability Development Goals, there is a clear interplay between the environmental (E) and societal (S) changes that need to take place. Climate change is an urgent threat... see more
Featured Speakers
Sustainability Co-Lead, Bayer's Consumer Health division in North America
The Future of Impact Claims and What Customers Want Next
11:05 AM - 11:25 AM
The awareness and call for action on sustainability and circularity with increasing pressure from consumers, regulators, and employees is only becoming more profound. The data is clear: consumers care about sustainability in...
see more
Blazing New Trails for Brand Activism
11:30 AM - 11:50 AM
Passion is at the core of purpose-driven work. The challenge is finding opportunities to mold our aspirations into a meaningful career. Clif Bar believes that fostering this energy inspires and motivates people...
see more
Featured Speakers
Ski Mountaineer. Clif-Sponsored Endurance Athlete. Activist for the Environment & Equality
Closing Remarks
11:50 AM - 12:00 PM
Track: Unpacking Consumer Trends
This session will explore the powerful connection between a love for the outdoors and the drive to create a more sustainable world. For brands that are rooted in the outdoor recreation industry,... see more
Track: Culture Changing Communications
As a brand embarks on a purpose journey, internal culture can be a catalyst or a cumbrance. Yet brands often spend significantly more effort communicating externally than aligning internally. Hear from leaders... see more
Track: Strategies and Tactics for Driving Behavior Change at Scale
Brands are called to higher standards of transparency as consumers become more educated and more passionate about their personal sustainability journeys. This discussion convenes influential brands that are leading the shift to... see more
Track: Unpacking Consumer Trends
Join Logitech, Cox Enterprises, and WM in a discussion among communication leaders about innovative recycling and upcycling programs they have implemented to take the lead on sustainability goals, drive recycling in communities,... see more
Track: Strategies and Tactics for Driving Behavior Change at Scale
This fireside chat between Etienne White and Stephen Kill will delve deep into Nespresso's commitment to transparency and authenticity as they continue to navigate building the brand through constant scrutiny and market... see more
Track: Culture Changing Communications
This session will summarize consumer insights gained by the providers of carbon, water and plastic footprint measurement tools for individuals. Join for lessons on the ways consumers interact with such tools, what... see more
Featured Speakers
Senior Sustainability & Regeneration Strategist, Educator, Executive Advisor, Mentor