Though this year marks Sustainable Brands' 13th annual flagship conference, the 2019 program dives into some topics we've never touched before, as well as familiar topics we're revisiting with new perspectives. This year's content will focus on equipping brands to Deliver the Good Life by seizing the day and making the most of advances in science & technology, unlikely partnerships and creative storytelling in all its forms.
Here are 10 new ways we will approach purpose-driven leadership and innovation at SB'19 Detroit:
1. Mastering the whole brand transformation journey:
Learn what it really means to be a sustainable brand, and how to get there with the new edition of the SB Brand Transformation Roadmap and a range of other tools it organizes into a common framework. Draw from brilliant new insights on transformational leadership and see how leading brands are building essential capacity and maturity across the organization to support their brand transformation journeys.
2. Celebrating successful brand activism and grappling with the 'war on purpose':
Learn from powerful new campaigns shifting the business landscape and helping Deliver the Good Life. Then explore persistent efforts to undermine and discredit brand purpose — whether due to misunderstanding, or poor brand execution, or intentional hostility by entrenched interests.
3. Getting ahead through new modes of experiential learning:
Gather world-class intelligence on how to engage executives and other important decision-makers through new forms of experiential learning — how to get them out of their comfort zone and 'out there' in rainforests, on mountain peaks, or at sea. Hear first-hand accounts of creative new ways in which nature, science and business are meeting and changing not just hearts and minds, but also business strategies, innovation pipelines and budgeting priorities.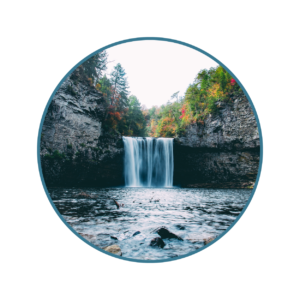 4. Standing out through new levels of leadership around diversity and inclusion:
Immerse yourself in heart-warming new case studies of cutting-edge efforts to tackle inequality and spark new opportunities for vulnerable and underserved populations. Find new recipes for building bridges and healing communities through purpose-driven entrepreneurship and creative collaboration.
5. Guiding behavior change with a first-of-its-kind new toolkit:
Explore the results of the Pull Factor Project – an actionable toolkit for marketers and brand leaders to create cohesive communications that can shape culture and behavior toward sustainable lifestyles.
6. Tackling the intent-to-action gap at scale, as a community:
Find out how you can participate in the next phase of the #BrandsforGood collaboratory — SB's latest community initiative aiming to assemble a broad coalition of brands committed to overcoming the intent-to-action gap among consumers with shared messaging.
Get News & Updates About SB'19 Detroit
7. Grasping the sharply-rising importance of applied psychology for brand relevance and success:
Analyze the realities of growing environmental and social anxiety among employees, customers, fellow citizens and other stakeholders. Discover specific new psychological tools and engagement strategies that enable 'seeing' and solving problems through new lens.
8. Circular plastics, circular packaging, circular products:
Catch up with the state of circularity from a number of important new angles. Discover how critical aspects of circular products and services are coming together and what lessons are being learned from continued innovation attempts in a variety of industries.
9. Navigating the pros and cons of breakthrough new technologies:
Let your imagination soar as you get the scoop on fascinating Good-Life-aligned applications of blockchain, AI, VR, AR, nano-level innovation and more. At the same time, join us as we reflect on unintended consequences through a thoughtful debate looking into potential problems and undesirable complications.
10. Getting on top of revolutionary operational and supply chain improvements:
Explore the potential of the newly-launched Green Power Pass to fundamentally transform access to renewable energy. Learn how transitioning to regenerative agriculture at scale works in practice. Understand the latest drivers of supply chain transparency and traceability.