Andrea Wood, head of social impact for Best Buy, will be speaking at SB'19 Detroit on "Tackling Inequality and Sparking Opportunity by Helping Traditionally Underserved Communities."
At Best Buy, we aim to positively impact the world, enrich people's lives through technology and contribute to the common good. In our communities, Best Buy is uniquely positioned to help prepare teens from underserved communities for the tech-reliant jobs of our modern economy.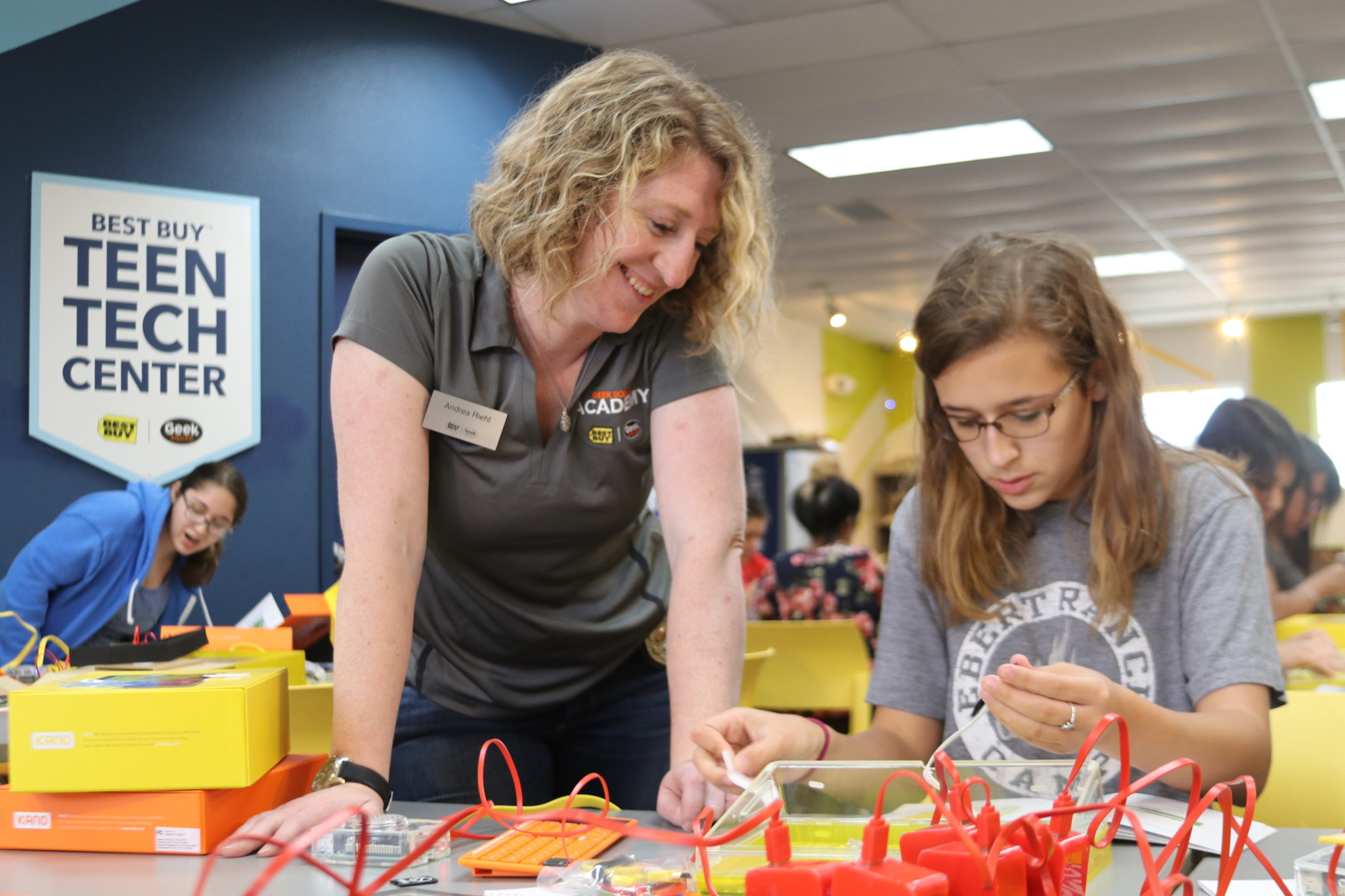 What needs are Best Buy trying to meet?
The U.S. is facing a rapidly-rising shortage of people qualified for tech-reliant jobs. By 2020, 1.4 million jobs (77 percent of all jobs in the country) will require tech skills and only 400,000 people will be trained for them. Young people from underserved communities are especially at risk because they lack the tech, training and mentoring to help them prep for careers.
Get News & Updates About SB'19 Detroit
How is Best Buy working to meet these needs?
Best Buy Teen Tech Centers are at the center of our efforts. They are free, interactive learning spaces where teens can explore technology and learn how to use it with the help of other teens and adult mentors. Teens learn skills in areas such as robotics and 3D design, music and film production, and virtual and augmented reality creation, in a supportive, collaborative learning
environment.
Our Teen Tech Centers are operated in partnership with local nonprofit organizations and, in many cases, our vendors. With 29 Teen Tech Centers open across the country today, we're nearly halfway toward our goal of 60 in the U.S., Canada and Mexico by the end of 2020.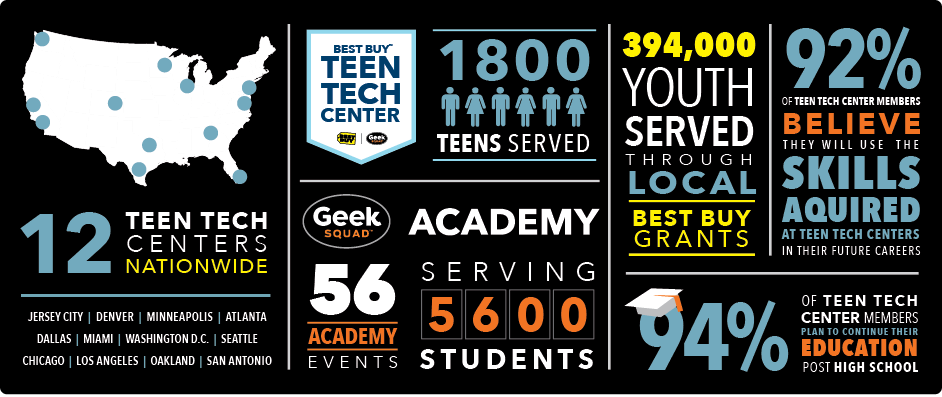 What led Best Buy to create Best Buy Teen Centers?
As a technology products and services company, Best Buy has a deep understanding of how crucial tech skills are for young people who are preparing to enter the job market. We have a responsibility to marshal our expertise, thousands of employees, local community connections and vast population of tech partners to come together and build a brighter future for young people.
What kind of success stories have you seen with the centers?
There are so many! In Washington, D.C., one of our teens earned a first-ever photo internship with the Department of Energy, and in Seattle, two of our young people produce a podcast to encourage political engagement. In Oakland, a former student, who now works at our local Best Buy store and serves as a Teen Tech Center mentor, inspired his general manager to observe, "He's opened my eyes to different perspectives of Oakland that I would have never known." In Minneapolis, we have a teen who launched her own cosmetics business using the resources at our Teen Tech Center. You can find these and more stories at www.bestbuy.com/teentechcenter.
What positive impact has this initiative had on Best Buy itself – from employee morale to recruiting to brand awareness, and anything in between?
Our employees, partners and customers care a lot about this issue — and they expect us to be part of the solution. Many of our employees are passionate about the Teen Tech Center program, which has a positive impact on recruitment and retention. We're really fortunate to have a community of nearly 50 partners, including more than 30 vendors, who are helping bring the Teen Tech Centers to life through financial support, technology donations and internship opportunities. And our customers clearly endorse our engagement on relevant social issues like this because helping our nation's youth matters a lot to them too.
What are your plans for beyond 2020?
We'll focus even more intently on guiding teens toward postsecondary education opportunities and rewarding careers by rolling out scholarship and internship programs. We want our Teen Tech Centers to have a lasting impact on the lives of the youth they serve.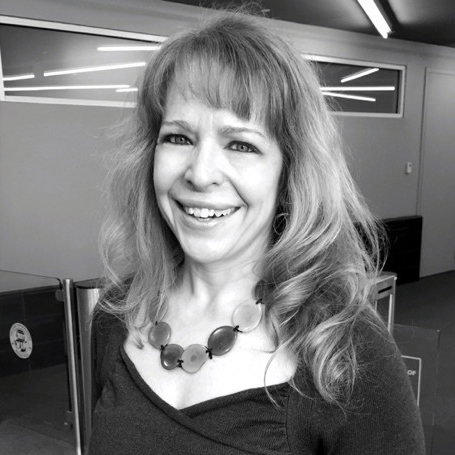 About Andrea
Andrea is the Head of Social Impact at Best Buy and the Executive Director of the Best Buy Foundation. She is a seasoned leader with a proven track record in corporate communications, corporate social responsibility, philanthropy, employee engagement, public/private partnerships and nonprofit management.