Town & Country Resort San Diego
Town and Country Resort, a San Diego icon where mid-century cool and warm hospitality come to mingle. Throughout the resort, every moment brims with sunny possibilities—in modern guestrooms, chef-driven dining, and a sprawling pool complex.
Here, you'll get front-row access to all San Diego has to offer. With a central location in Mission Valley, you're adjacent to luxury shopping and golf, and within minutes of the airport, beautiful beaches, hiking, biking and world-class attractions.
A beloved landmark since 1953, the resort has recently completed a multimillion-dollar transformation, renovating everything from top-to-bottom and adding a host of new amenities.
Town and Country is where business relationships have been forged, friends reunited, new family memories made. Now, it's your turn. Welcome to your own slice of happiness.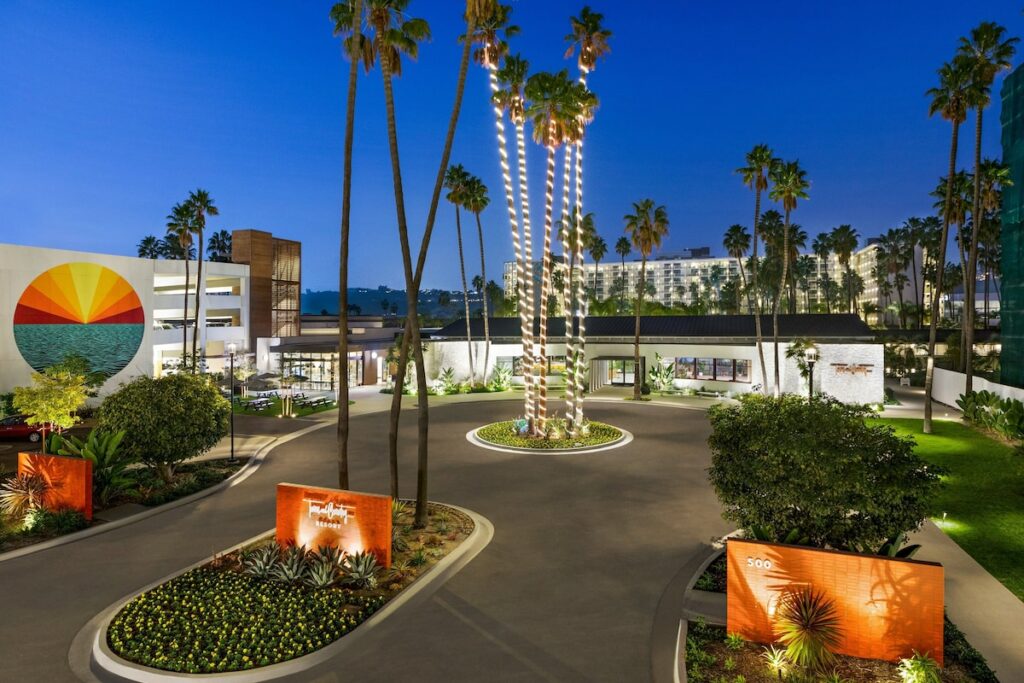 100% of carbon emissions from the event, including your travel and accommodations, will be offset by our sustainability partner South Pole Group.
Sustainable Brands and Alaska Airlines are excited to announce our official partnership for SB'21 San Diego. Join the Community and fly the official Airline partner. Alaska Airlines is offering all conference attendees a 7% discount* on their flight. If you're able to fly Alaska, go to alaskaair.com and input the Discount Code ECME268 when searching for flights.  The discount will be applied to any flights meeting the parameters outlined below. By clicking the "?" next to the discount code box after entering the code you may view a detailed description of the rules.

Creating a Sustainable Travel Footprint
To fly as sustainably as possible, we recommend taking a direct flight whenever possible. Consider the impact of your decisions at the airport and on the plane. Join the #FillBeforeYouFly program and pack your water bottle. We will do our part by making sure 100% of carbon emissions from the event, including your travel and accommodations, will be offset by our event sustainability partner South Pole Group.
"At Alaska, sustainability isn't just a word; it's a commitment. We take pride in our efforts to operate and grow in an environmentally responsible manner that creates value for our employees and guests, while strengthening the communities in which our company has a significant presence."
To learn more about Alaska Airlines Sustainability efforts visit www.flysustainably.com.