At SB, we have fun around the clock. Whether it's sunrise activities, cocktail receptions, or intimate dinner discussions, we have something special for everyone.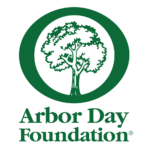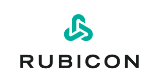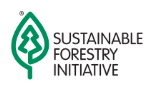 Monday, October 17 th from 8AM-12PM prior to the Sustainable Brands Conference
The Arbor Day Foundation, in partnership with Rubicon and Sustainable Forestry Initiative (SFI), is excited to invite registered attendees of the Sustainable Brands Conference to kick off their week in San Diego with a unique tree experience hosted by local planting organization Tree San Diego and the City of Carlsbad.
Participants will help restore tree canopy in and around the beloved Stagecoach Community Center and Park, a 28-acre facility that hosts recreational activities, day camps, and other youth programs for residents of the city. A portion of the park is also a "riparian zone" that provides an important habitat and corridor for local wildlife. Join us in planting trees that will provide shade to park users, support the riparian habitat, and contribute to the overall beauty of the area. 
Where: Transportation via chartered bus will be provided from the Omni La Costa starting at 8AM. The planting site is approximately a 10-minute drive from hotel grounds.
What to bring: Planting trees can get dirty! Be sure you wear clothes and shoes that you're okay getting a bit of mud on. All other planting equipment will be provided on-site.
Registration is limited to 50 participants, so be sure to sign-up today!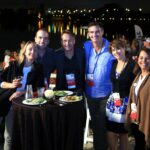 OPENING NIGHT WELCOME RECEPTION
Monday October 17th from 6:45PM – 8PM
Kick-off the week, full of new connections, at the Opening Night Reception. Immediately following the opening Plenary, this will be your opportunity to meet new people, reconnect with old friends, and visit our sponsors throughout the Luna Lawn, Ballroom Foyers, and Patios. Be sure to stop by their booths to see new products and solutions.
Tuesday October 18th 7:30PM - 10PM
Tuesday night, is meant for connections, fun, and laughter! Join us at the very popular SB tradition, The SB Connect Suite Party! Sponsors, including PwC, Amazon, Microsoft, Shell Energy, South Pole, and Tetra Pak will host individual hospitality suites. Visit their suites and join us on the Vista Terrace, for drinks, bites and music!
Wednesday October 19th 8PM - 10PM
The Gather Party, Wednesday night, in the Luna Ballroom will be our final night together! Don't miss the opportunity to connect with those you've been looking for, have that conversation or ask that lingering question. Gather and go forward together!

RecycleUSA CARD TOURNAMENT
Look for the reserved tables at the attendee lunches, and each of our social events planned for the week.
Join in the fun with a game of RecycleUSA, a creative and educational card game!
RecycleUSA is the original game of recycling! The trading card game is fast-paced, fun, and educational. Gamers can experience the true nature of recycling through this unique simulation of the recycling industry.
Composed of recycled paper, RecycleUSA is the perfect way for youths aged 5 to 90 to learn about recycling. Decks include seven (7) suits of recyclable material including glass, food scraps, metal, plastics and more! Each material has a point value akin to actual pricing in the industry. Gamers are dealt a hand of trash for them to sort and compile a hand of a single material, ergo they recycle! But gamers must be quick! There's no turns and speed is of the essence to recycle before anyone else!
Game inventor Jon Huls is a veteran of the recycling industry, and he will be in attendance at SB'22 to explain and coordinate a tournament in which participants can win their own free, exclusively co-branded Sustainable Brands Edition along with an exclusive Green & Sexy cap.
Tuesday October 18th 12:30PM - 1:30PM
Join us for our second year of our Women's Leadership Lunch! A networking lunch with featuring a dynamic keynote panel

Chantel Adams, SVP, Consumer, WE Communications
Larine Urbina, VP of Communications, U.S. & Canada, Tetra Pak
Jen Duran, VP Product Resiliency and Sustainability, Johnson & Johnson Consumer Health

Request a seat now for this special event hosted by WE Communications, Johnson & Johnson Consumer Health and Tetra Pak.