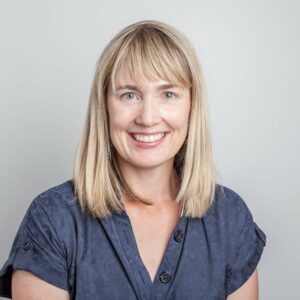 Philippa Cross
Sustainability Lead — Barkley
Philippa Cross is a Sustainability & Communications Strategist. For over 15 years' her passion has been helping global brands bring environmental and social impact into their core to engage with consumers around a shared purpose.
Philippa leads Sustainability at Barkley, the world's largest B-Corp Certified agency, where she works with brands to find the sweet spot between what they're good at and what the world needs.  Prior to joining Barkley, Philippa was a Senior Global Sustainable Business Director at Unilever and helped developed the Unilever Sustainable Living Plan.  While at Unilever she developed sustainable agriculture programs for brands including Ben & Jerry's, Hellmann's and Knorr that delivered tangible business impact proving that brands that do good, do well.
Philippa has a Masters in Sustainability Leadership from the University of Cambridge and continues to be involved with the program, developing the next generation of sustainable business leaders.  Philippa has lived in cities across Asia and Europe but now calls Kansas City home. When she's not helping businesses grow, Philippa and her husband are raising two kids and a square-foot veggie garden.