About
Since 2011, the New Metrics conference has presented cutting-edge ideas and practices helping companies measure social and environmental innovation, resulting in new business value and impact. It explores the future of accounting, finance and reporting, while providing training on today's leading frameworks and tools.

This year's conference focuses on improving assessments of risk and impact, adopting science-based goals, setting targets for circularity and net positivity, as well as upgrading disclosure practices toward integrated reporting and quantifying social impact. Expect a practical learning and networking experience convening over 300 professionals in Philadelphia, this November 18-20.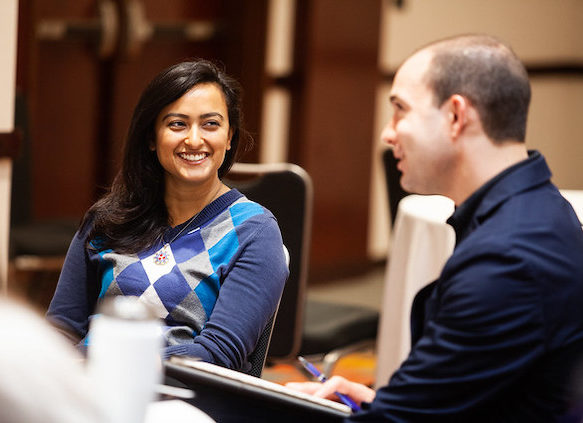 Get the Recap
Want to learn more about New Metrics? Get a recap of last year's event for a look at our annual conference on regenerative reporting and goals.
Location
Loews Philadelphia Hotel – November 18-20, 2019
A landmark hotel in Center City, Philadelphia. Located in the nation's first skyscraper, Loews Philadelphia Hotel combines living history with warm sophistication.