A new self-assessment tool to drive the success of your sustainability efforts.
The SB Brand Transformation Roadmap is an orientation and navigation tool that maps out the entire sustainability journey and allows your company to assess the maturity of its efforts in five critical practice areas — Purpose, Brand Influence, Operations & Supply Chain, Products & Services, and Governance.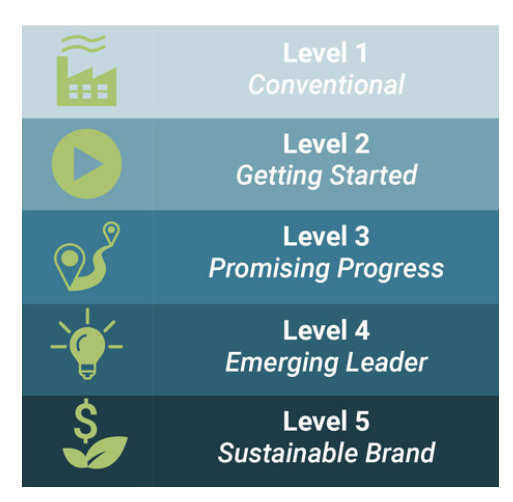 Identify your opportunities.
The BTR self-assessment is built around 5 levels of progress across the 5 practice areas, with the highest level in each area being Level 5: Sustainable Brand. After completing the self-assessment, you will be able to identify steps you can take to set your company on a course for further improvement and ultimately ready your business for the future.
Navigate to net positive.
Understand how far along your company is on the journey toward becoming a truly sustainable, purpose-driven brand. Use your results to identify areas you may want to address or prioritize, engage important stakeholders inside your company about next steps, and design a holistic plan for improvement going forward.
Register and access the self-assessment tool.
The success of business depends on the ability of its management teams to drive communication, innovation and productivity both within and across functions. Use the results of your self-assessment to re-evaluate your team's goal setting practices, planning, metrics measurement and reporting.
Register now and gain access to the tool before attending New Metrics '19 to set your company on a path to a profitable net positive business model.