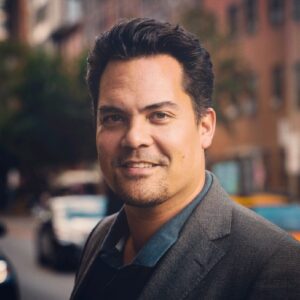 Wessel Koning
Global Director Business Development & Partnerships — JUSTDIGGIT
Wessel Koning is responsible for Global Partnerships and Business Development at Justdiggit, an international ngo that implements Nature Based Solutions by making dry lands green again at scale to positively impact Climate, Nature and People, directly contributing to 8 UN SDG's. 
After Business School (RSM), Wessel started his career at Philips with positions in International Marketing, Sales and Global Business Development. In 2008 Wessel delved into the world of entrepreneurship and (co)founded companies in online, entertainment and Business Development. Eight years later, in 2016, Wessel decided to make the switch and focus on helping to create a greener and cooler planet by joining the Management Team of Justdiggit focusing on strategic Business Development, creating shared value partnerships with tangible climate, carbon and SDG impact, for instance by bringing back 10 million trees together with Timberland. 
Justdiggit, (ngo founded in 2010) is official partner of UN Environment and works with various global brands and organisations such as Bridgestone, Caterpillar, Timberland / VF, JCDecaux, Havas Group, Rabobank and is supported by Nobel Peace Price winner Desmond Tutu. For more info see the Justdiggit Business Partnership video here . 
By 2030 Justdiggit & partners aims to reach 350 million smallholder farmers via mobile technology and media to help them regreen their lands. How? See this short video.