Advancing justice & equity in business
May 6-7, 2021 | Virtual Event
Join corporate leaders making authentic, long-term commitments to diversity, equity, inclusion, and justice at Just Brands '21. During this virtual conference, we met leaders in the DEIJ movement who helped attendees:
Understand the role of business in the racial justice and equity movement
Identify key interventions and systemic changes where businesses can lead
Build the workforce of tomorrow and cultivate top management
Influence behavior through consumer, employee, and civic engagement
Use supply chain, product design, communications, and more as levers for change
Join from wherever, whenever.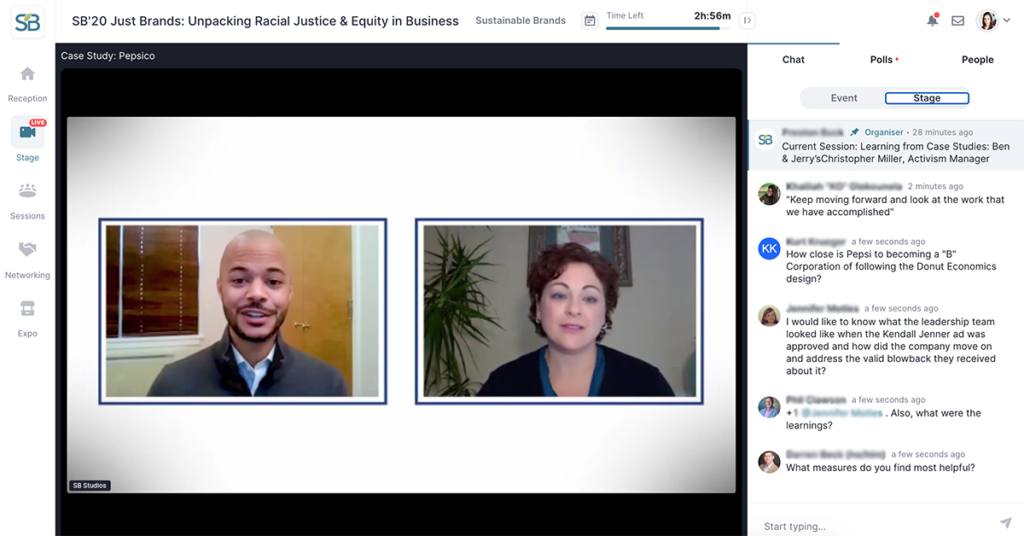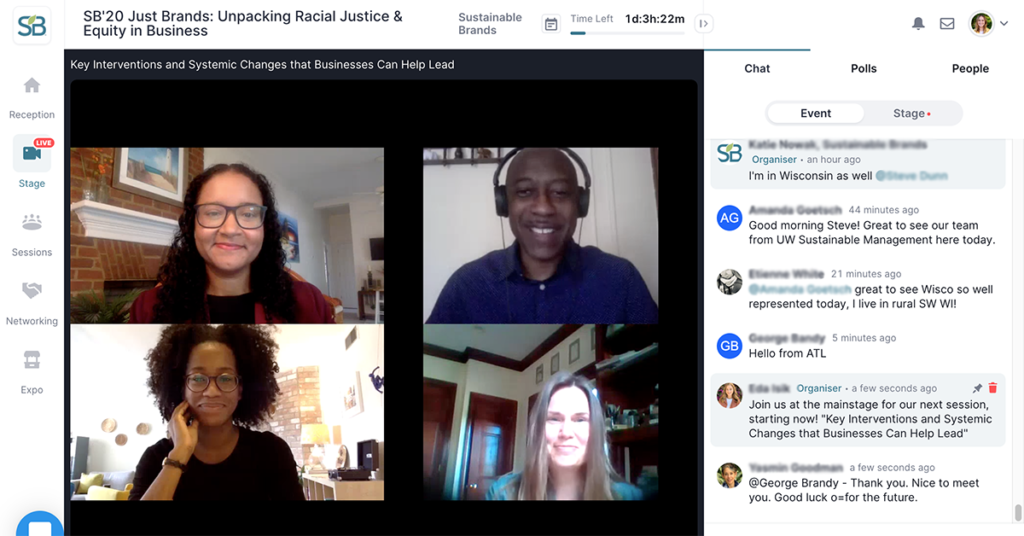 At Just Brands '21, you'll learn about the latest developments in diversity, equity, inclusion, and justice, gain inspiration from leading brands and acquire a playbook for navigating a changing landscape.
Examine existing policies and behaviors at your organization
Identify strategies to authentically address areas for improvement
Understand best practices for committing to DEIJ across business verticals
Hear case studies from exemplary brands
Walk away with tools and tips to elevate DEIJ efforts at your organization
Opening Remarks
Main Stage
Case Study
Networking Break
Main Stage 
Breakout Sessions
Closing Remarks
Opening Remarks
Case Study
Workshop
Main Stage
Closing Remarks
*Agenda is subject to change
Sign up for the latest updates, program announcements, special offers, and more.
We will open the day by looking at the significance of this moment and setting up a set of key questions companies are facing around diversity, equity, inclusion and justice in business.
Sandy Skees, Global Lead, Purpose + Impact Practice, JEDI Advisory Services, Porter Novelli
The Diversity Movement is a stellar team of results-oriented, data-driven thought leaders on organization-wide diversity, equity, and inclusion initiatives. This talk will set the stage for the rest of the event by providing an up-to-date snapshot of the state of diversity, equity, inclusion and justice in business. Expect a thoughtful summary of how this space has changed since the events of last summer, as well as an authentic account of how far we still have to go and areas that need the most action.
Kurt Merriweather, VP of Innovation, Certified Diversity Executive, The Diversity Movement
This discussion will share progress made by participating companies on diversity, equity, inclusion and justice commitments and targets set in 2020. Speakers will share not just updates on their own work, but lessons learned along the way and tips for success as well. Tune in for inspiration and practical guidance you can take to your own workplace.
Tina Bigalke, Chief Diversity Officer, PepsiCo
Garfield Bowen, Vice President, Social Justice Strategy and Initiatives, 3M
Chris Miller, Head of Global Activism Strategy, Ben & Jerry's
Etienne White, VP of Brands for Good, Sustainable Brands
This conversation will discuss how some companies stood out by addressing the disproportionate effects of the pandemic on vulnerable communities. Speakers will analyze key dynamics that have been at play on that front during the pandemic, what successful interventions have looked like so far and how can still make a difference on this topic going forward.
David Casey, Chief Diversity Officer, CVS
Stephanie Ryan, Growth Catalyst, B Lab
Philip McKenzie, Cultural Anthropologist & Strategist, InfluencerCon
This panel will share best practices and lessons learned from companies with active employee resource groups around diversity, equity, inclusion and justice issues. Speakers will address the origin, evolution and current activities of each employee resource group in the spotlight.
Manoj Raghunandanan, Global President Self Care (OTC) and The Consumer Experience Organization,  Johnson & Johnson
Amal Berry, Senior Manager of Global Diversity, Equity and Inclusion, Ford Motor Company
Gino Ramos, Senior Manager of Equality Programs, Salesforce
Mohamed Fall, Sales Manager, DoorDash
With five generations in the workforce, we know there is a significant amount of tension and a high risk of misunderstanding and communication breakdowns. This session will convene panelists from each of the four generations currently most active in the workforce – Boomers, Gen X, Millennials and Gen Z – with the goal of identifying the greatest sources of intergenerational stress and anxiety. Panelists will compare their notes on generational differences on several fronts, including office dynamics, remote work, approaches to activism, pandemic responses and more.
Katherine Jeffery, CMO, MADE FREE
Christine Smitz, Senior Manager, Member Engagement, Sustainable Brands
Diane Vlcek, Chief Human Resources Officer, Marmon Holdings Inc. 
Liz Walker, Strategic Claims & Client Engagement Leader, Marsh
Megan Fehr, Student, Iowa State University 
This session will explore lessons from Caesars Entertainment's partnership with indigenous communities, specifically focusing on the case of the Harrah's Cherokee Hotel and Casino. The panel will explore the socio-economic impacts of the partnership, stakeholder engagement from multiple points of view, as well as intersectional social impact work along the way.
Wendy Bagnasco,  Senior Manager, ESG, Sustainability & Responsible, Caesars Entertainment
Anna Barrera, Sustainable Tourism and Hospitality Consultant
Chris James, President & CEO, The National Center for American Indian Enterprise Development
Leeann Bridges, Regional Vice President Marketing & Human Resources, Harrah's Cherokee & Valley River
Phil Redman, Offering Manager, OneTrust
Whitney Daily,  Senior Vice President, Marketing/Research & Insights, Porter Novelli
Soon Mee Kim, Global Diversity, Equity & Inclusion Officer, Omnicom Public Relations Group
Dwayna Haley, Senior Vice President & Practice Director, Brand Innovation & Impact, Porter Novelli
Sandy Skees, Global Lead, Purpose + Impact Practice, JEDI Advisory Services, Porter Novelli
Sandy Skees, Global Lead, Purpose + Impact Practice, JEDI Advisory Services, Porter Novelli
Gwen Migita, Vice President Social Impact, Sustainability, Diversity, Equity & Inclusion, Caesars Entertainment
Kavya Vaghul, Senior Director, Research, JUST Capital 
The stories often told when communicating impact are a manifestation of deep-rooted power structures. This session explores how to break down those structures and rethink what "impact" truly looks like through an anti-racist lens. We will discuss how to deconstruct saviorism and heropreneurship to reshape how we both think about and communicate impact.
Manpreet Kaur Kalra, Founder, Art of Citizenry / Decolonizing Storytelling
A global reimagining of gender is underway. The majority of millennials and Gen Z see gender as a spectrum, rather than a binary. These changing understandings are not only here to stay, they continue to expand rapidly. Expectations for gender- inclusive practices across the organization are increasingly being voiced by employees, customers and other critical stakeholders. While this can feel uncomfortable or confusing, the good news is these changes are also empowering and liberating – not just for some, but for everyone. The challenges we face today require new ideas and approaches, and that's only possible when each of us brings our unique perspective, creativity and experience to the table, free from gender-based constraints.
Lisa Kenney, CEO, Reimagine Gender
Value "chains" and supply "chains" are broken for more than 27 million human beings around the world. Usually when most people in the United States are asked when slavery ended, they say "after the civil war" or "with the 13th amendment." Very few people realize that all over the planet many people who work in fields, forests, mines, fisheries and factories are not doing so of their own volition.Hidden in plain sight trafficked persons are recruited, transported, coerced, abducted, deceived forced and abused for the purpose of labor exploitation. Economics and politics play a huge role creating these grave situations for trafficked victims. Ultimately, we must address some of the root causes including poverty, structural violence, discrimination and inequality and advocating on behalf of and telling their stories is a unified way to liberate the world's most exploited laborers in complex supply chains.
Bonnie Nixon, Professor, Sustainable Supply Chains, Harvard University and UCLA
Gwen Migita, Vice President Social Impact, Sustainability, Diversity, Equity & Inclusion, Caesars Entertainment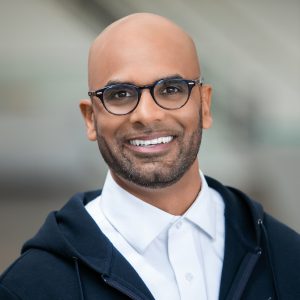 Global President Self Care and The Consumer Experience Organization 
Johnson & Johnson Consumer Health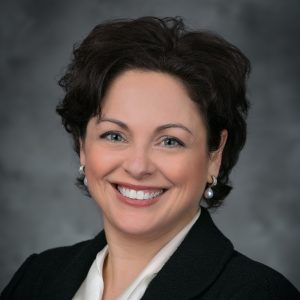 Global Chief Diversity, Equity & Inclusion Officer
As PepsiCo's Chief Diversity, Equity & Inclusion Officer, Tina is responsible for enabling the continued advancement of PepsiCo's aspirations to be Faster, Stronger and Better by creating a diverse, equitable and inclusive workplace. She leads the development of programs and initiatives that integrate diversity, equity, and inclusion into the company's business strategy, including ensuring diverse representation and inclusive talent practices throughout the organization, as well as helping communities prosper through investments in minority-owned small businesses, equitable access to education, and workforce readiness.  
Tina assumed this role in June 2020 and is a 20-year PepsiCo veteran. Prior to her current role, Tina was Senior Vice President, Commercial Human Resources for PepsiCo Foods North America division, where she shaped strategy for customer sales, marketing and transformation. In this role, Tina and her team supported transformational initiatives, including developing and implementing future go-to-market systems and organizational models, new ways of working, and technologies. She was instrumental in accelerating PepsiCo Foods North America's commercial talent agenda, while also advancing a pipeline of diverse talent.
Tina sits on the Dean's Advisory Board of WVU's College of Business & Economics and on the Board of Directors of the WVU Foundation.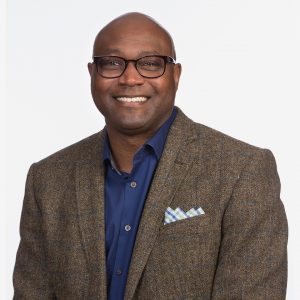 Senior Vice President, Workforce Strategies and Chief Diversity Officer
David Casey is Senior Vice President of Workforce Strategies and Chief Diversity Officer for CVS Health, the nation's largest pharmacy innovation company with $184 billion in revenue and more than 300,000 colleagues worldwide.
Casey is responsible for formulating and executing the company's diversity management, EEO/affirmative action, and workforce initiatives strategies. He also serves as the president of the CVS Health Employee Relief Fund, a public charity designed to help CVS Health employees during unanticipated and unavoidable financial hardships and emergencies.
Casey is an eight-year veteran of the United States Marine Corps, having served in Operation Desert Storm. 
Active in the community, Casey serves in an advisory and board capacity for several national organizations, including the American Lung Association, the American Society on Aging, Disability:IN, the i4CP Chief Diversity Officer Board and the National Association of African Americans in HR. 

With more than 17 years of experience, Casey is recognized as a national expert in strategic diversity management, and has been published or cited in Forbes, the Wall Street Journal, New York Times, The Atlantic, Diversity Inc, Profiles in Diversity Journal, Diversity Global and Diversity Executive.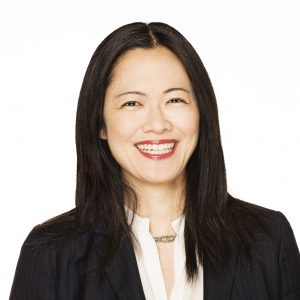 Vice President Social Impact, Sustainability, Diversity, Equity & Inclusion
Caesars Entertainment, Inc.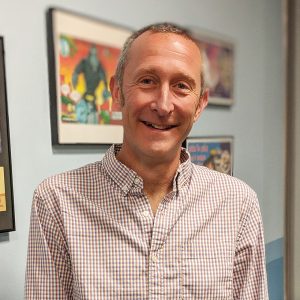 Head of Global Activism Strategy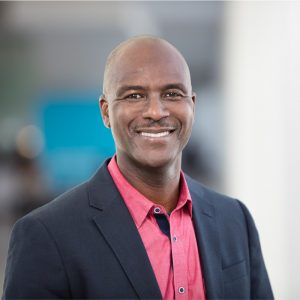 Vice President, Social Justice Strategy and Initiatives
Garfield Bowen is the Vice President of 3M Social Justice Strategy & Initiatives. Prior to his current appointment in August 2020, Garfield held positions as Global R&D Operations & PMO Director and Global Commercialization Director both in the Safety & Industrial Business Group. He was also Lean Six Sigma Master Black Belt, Quality Manager and PMO Leader in the Transportation & Electronics Business Group. Garfield joined 3M 7 years ago with 18 years of experience in the Information Technology field. He's held roles as Software Engineer, Project Manager, Head of IT, Director of PMO, IT Director and Associate Chief Information Officer. With a passion a service, Garfield serves on the 3M Foundation Board, Twin Cities Habitat for Humanity Board, as well as the advisory board of the University of Minnesota's College of Continuing and Professional Studies. He is a Jamaican native and is married to Mauvalyn. They have two boys and live in Plymouth, Minnesota.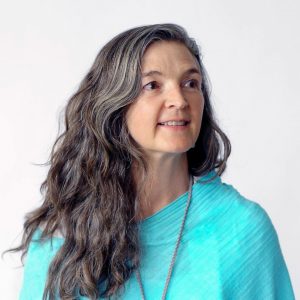 Stephanie joined B Lab in 2008 to help grow and serve the community of leading businesses using their brands as a force for good by earning B Corp certification. She believes until we change the rules of the business, specifically broadening the definition of fiduciary responsibility to include all stakeholders, i.e.
 Stakeholder Capitalism,
 we can't expect different outcomes. Her first career began in 1986, working for the consulting firm co-founded by Peter Senge, best seller of The Fifth Discipline. Her clients were Fortune 100-500 firms that wanted to embed the disciplines of organizational learning into their culture and approach to leadership. Her passion is in systems thinking, understanding complexity, dynamic interdependencies and where leverage resides for addressing root cause. She holds a B.A. from Trinity College, she attended London School of Economics as part of education and holds a double major in Economic and International Relations.  She is currently a disciple of Kate Raworth's Doughnut Economics Theory, it's pure brilliance. As an introvert, Stephanie can happily be found sheltering in place in the Pacific Northwest with her husband, son and two dogs.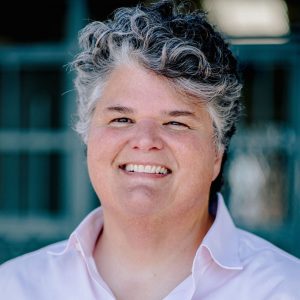 Lisa Kenney, CEO of Reimagine Gender, is a featured speaker at conferences and a consultant to organizations on changing understandings of gender and the implications this has for helping companies, communities and families thrive. Lisa also co-authored, with Stephanie Brill, The Transgender Teen: A Handbook for Parents and Professionals Supporting Transgender and Non-binary Teens.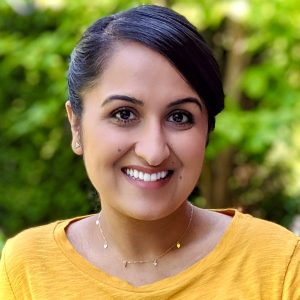 Art of Citizenry / Decolonizing Storytelling
Manpreet Kaur Kalra (she/her) is a social impact advisor, anti-racism educator, and brand marketer working to decolonize storytelling. She navigates the intersection of impact communication and sustainable global development. Having worked as a marketing advisor in venture capital and startups, Manpreet founded Art of Citizenry to support impact-driven brands prioritizing people and the planet. Furthering her vision to address power structures across the social impact ecosystem, she co-founded her second business, Reclaim Collaborative, a community of brands and content creators dedicated to dismantling systems of oppression. Her activism focuses on the interconnectivity of economic, social, and climate justice. She educates using a variety of mediums, including the Art of Citizenry Podcast, where she shares her nuanced and unfiltered insights on building a more just and equitable future. She serves on the board of the NYC Fair Trade Coalition and helped co-establish the Justice Equity Diversity and Inclusion Committee of the Fair Trade Federation.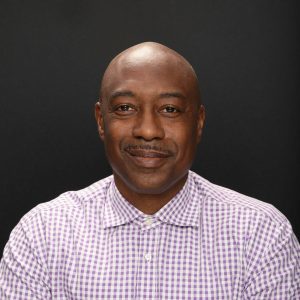 Cultural Anthropologist & Strategist
Philip L. McKenzie is an anthropologist who uses his expertise in culture to advise organizations on how best to thrive in an increasingly challenging and uncertain environment. Philip uses his quantitative background and Wall Street experience in combination with a qualitative understanding of social, economic and cultural movements to unmask complex opportunities and identify significant trends that impact and uncover viable futures. 
Philip's work has placed him at the center of understanding the significance of culture as a reflection of shared values. As a result he is a sought after strategist working with a myriad of global organizations. He is a content creator and writer. He is the current Executive Director of Advancing Diversity and a columnist for MediaVillage. He is the creator and host of The Deep Dive, a leading culture and insights podcast.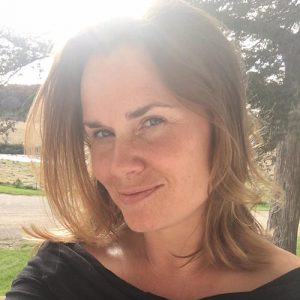 Etienne is a marketing strategist, writer and coach, and the Vice President of Brands for Good at Sustainable Brands.
With more than 20 years of global brand management and marketing experience, Etienne has extensive knowledge in building both mainstream consumer brands and eco labels.
Prior to heading up Brands for Good, Etienne founded and ran a company called 'Possible' for four years. Through 'Possible', she worked at the nexus of sustainability and marketing to help make the impossible, possible, with a diverse array of brands in the US, Europe and Latin America. Previously, Etienne was Chief Marketing Officer at the Forest Stewardship Council, where she led the research, strategic and creative development of the global 'Forests for all Forever' rebranding. Before this Etienne held positions as VP Marketing for two US specialty retailers.
Etienne began her career with over a decade in advertising (working at agencies such as Fallon and Leo Burnett) leading award-winning, business-building marketing for a variety of global brands including Citibank, Nintendo, and Procter & Gamble.
Etienne is a native of London, England but now resides with her family in the US.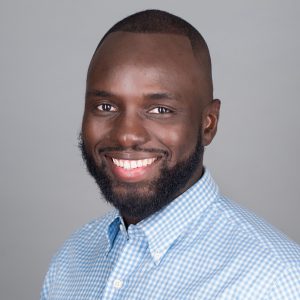 Mo is from Dakar, Senegal and holds an MBA and BA in Agribusiness & Food Industry Management. Having worked in many countries across West Africa, North America, and South America. Mo leverages his exposure to different cultures and linguistic skills to help identify unique experiences, concerns and challenges faced by our Untapped and Underrepresented Talent. Mo contributes to creating a diverse and inclusive environment where everyone can thrive. As a former student and professional athlete, Mo mostly focuses on learning and coaching on how to build chemistry across team members of all backgrounds. He is also the Founder of Meissa Foundation dedicated to introducing STEM and sustainable agricultural practices such vertical farming to children in Senegal. Mo speaks English, French, Spanish and Wolof (Afrikaans- N.West)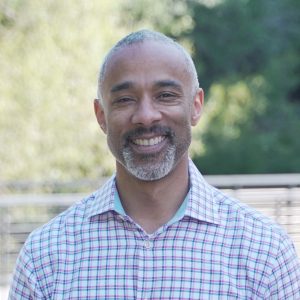 VP of Innovation, Certified Diversity Executive
Kurt Merriweather, VP of Innovation at The Diversity Movement and a Certified Diversity Executive (CDE), is an accomplished product strategist and marketing executive with a passion for helping leaders and organizations identify and implement growth strategies. Before co-founding The Diversity Movement, Kurt was VP of Strategy and Transformation at Walk West where he was responsible for leading the consulting and strategy practice and developing new business concepts and ventures. His approach to advising clients and developing strategy blends a unique combination of creative thinking and data analysis. With over 20 years of experience, Kurt has worked for global brands like Discovery, AOL, and Procter & Gamble, where he developed technology products and solutions, created go-to-market strategies, led multidisciplinary teams to spinout new ventures, and received a patent for developing a streaming media application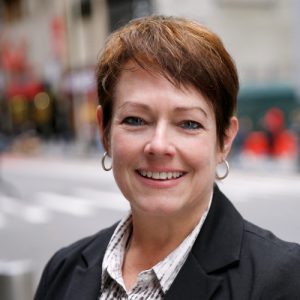 Global Lead – Purpose & Impact Practice
With more than 25 years of consulting and strategic communications experience, Sandy believes that companies, their employees, customers, suppliers and investors can collaborate to create a regenerative and equitable world. She aligns purpose, messaging and communications with sustainability and ESG (Environment, Social, Governance) and DEIJ programs. Over the years, her work with corporations, nonprofits, and NGOs has been focused on LGBTQ and racial equity issues, recycling and waste, renewable energy, supply chain, and human rights issues. She sits on numerous boards including Sustainable Brands (currently as Chair), the Community Foundation of Santa Cruz County, and is an Advisory Board member of The Diversity Center.. She founded Breaking the Glass Ballot and was appointed to a four-year team on the County's Human Services Commission. She is a seasoned speaker on brand, purpose and sustainability/ESG and DEI strategy.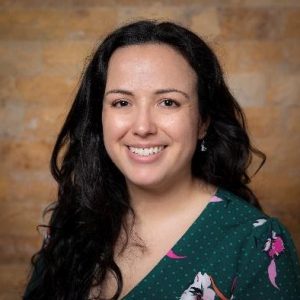 Senior Manager of ESG, Sustainability & Responsible Business
Wendy is responsible for developing and maintaining various corporate social responsibility programs for the enterprise. To successfully drive initiatives forward, Wendy is a key point of contact between various departments and engages internal and external partners to demonstrate the business case for corporate behavioral shifts. A large portion of her job is communicating the breadth and depth of Caesars' corporate social responsibility work to a variety of audiences—from sustainability experts and environmental-social-governance investor analysts, to line cooks and accountants. 
Wendy graduated from Skidmore College with a B.A. in International Affairs and a minor in Political Science. She holds a Master of Environmental Science & Management from the Bren School at UCSB where she specialized in Corporate Environmental Management.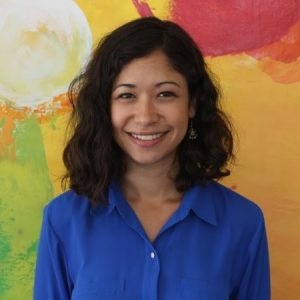 Sustainable Tourism and Hospitality Consultant
Anna Barrera is a sustainable tourism and hospitality consultant with professional experience in strategic planning, product development, marketing, and capacity building. 
 Anna has a passion for working with Indigenous tourism organizations to drive economic development in Native communities.  Over the last six years, she has worked with George Washington University (GW), the American Indian Alaska Native Tourism Association (AIANTA), OSIYO Group, The St. Regis Mohawk Tribe and The Confederated Salish and Kootenai Tribes, among others, on a variety of Native tourism development initiatives, including capacity-building, digital marketing, and destination management strategies.  Anna is currently engaged in a tour product development initiative with the five Tribal Nations of North Dakota as a Research Scholar with George Washington University through the support of the Bureau of Indian Affairs. She also serves as Program Manager for the Cultural Heritage Tourism Certificate Program, a partnership between GW and AIANTA.
Anna attended Northwestern University, earning a B.S. in Sociology and Communication Studies.  She also holds a Master of Tourism Administration from the George Washington University School of Business, with a focus in Sustainable Destination Management.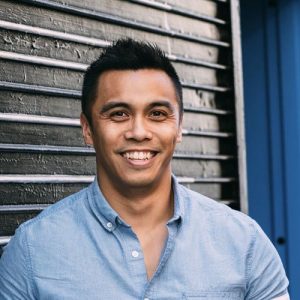 Senior Manager of Equality Programs 
Gino Ramos is the Senior Manager of Equality Programs at Salesforce where he is responsible for employee engagement and activating over 50,000 employees to join us on this journey to #EqualityForAll. Gino is the Co-Founder and Advisor to Outforce, Salesforce's second Employee Resource Group (ERG), focused on allies in the diversity of sexual orientation and gender identity. Outforce currently has over 6,000 employees across the globe in over 25 locations and growing. In his 11-year career at Salesforce, he has worked in Procurement and Legal Operations. Before Salesforce, Gino spent five years at Bank of America.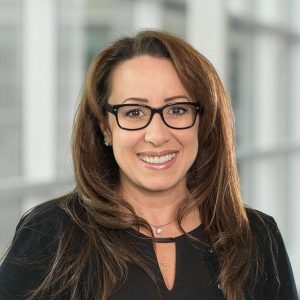 Senior Manager of Global Diversity, Equity and Inclusion
Amal Berry is the Senior Manager of Global Diversity, Equity and Inclusion at Ford Motor Company. With over 20 years of experience in diversity, equity and inclusion strategy, her thorough understanding of DEI in the workplace, the region, and globally, are an avenue to lead the way and reinforce strong connections to drive strategies in support of Ford's DEI North Star: We are family; We celebrate our difference; and We all belong. As the leading subject matter expert at Ford, Ms. Berry is responsible for fostering an environment where all members of the Ford enterprise feel a sense of belonging grounded in respect, value, and our Ford Truths.
Prior to her role at Ford, Ms. Berry led diversity and inclusion efforts at DTE Energy, Blue Cross Blue Shield of Michigan and Comerica Bank. Her experience in a multitude of industries has been the driving force in develop0ing employee resources groups, implementation of cultural competency training, leader engagement, and overall success in the diversity, equity, and inclusion space.
Throughout her career, Ms. Berry has received numerous accolades, gubernatorial appointments, and recognitions for her contributions in the community and DEI space. Most notably, she was recognized by the Diversity Journal as 2015s Women Worth Watching, Crain's 2019 Women in Leadership, featured in the 2019 University of Michigan – Dearborn Legacy Magazine and 2020 Automotive News for her successful career in driving cultural change through diverse and inclusive strategies embedded in cultivating a culture of belonging.
Ms. Berry holds a Bachelor of Arts degree from the University of Michigan. She is a Licensed Qualified Administrator in delivering the Intercultural Development Inventory, IDI©®, a diversity and inclusion assessment tool used to identify and build intercultural competency as a key capability in the workplace and is a certified Diversity, Equity, and Inclusion Leader through Northwestern University. As a naturalized US citizen born in the Middle East and North African region, Ms. Berry personifies the American dream. Ms. Berry resides in Dearborn, Michigan with her two children and husband.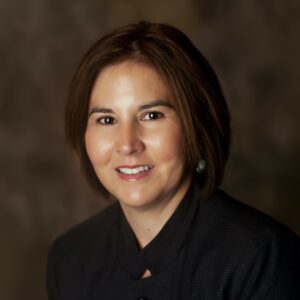 Regional Vice President of Human Resources
Harrah's Cherokee Casino Resort
Leeann Bridges joined Harrah's Cherokee Casino Resort in the spring of 2001 as  a member of the Cherokee Development Program, with a specialty in  Information Technology. In October 2002, she was named IT Project Manager,  and then promoted to the position of Director of IT in July 2003. In 2004, she was  promoted to the position of Assistant Vice President of Marketing and then Vice  President of Marketing before stepping into her new role of Vice President of  Human Resources in 2018.  
Ms. Bridges is a 1992 graduate of Western Carolina University with a BA in  Anthropology. She earned her MBA from Meredith College in 1999. Prior to  joining the Harrah's Cherokee team, Ms. Bridges was employed by Paradigm  Genetics in Research Triangle Park, NC. While there, she served as Business  Information Manager and Product Marketing Director for the company's  Marketing & Strategic Planning group. She was responsible for the development  of the company's strategic business plan for target industries, strategic planning  initiatives, and market analysis.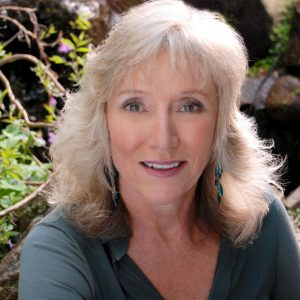 Professor, Sustainable Supply Chain
Harvard University and UCLA 
Professor Bonnie Nixon is an educator and funded researcher specializing in complex global challenges and helps lifelong learners understand how consumer goods are made and what can be done to protect the environment and eradicate modern slavery in complex multi-tiered supply chains. Ms. Nixon's commitment to using innovative and scalable technologies to promote regenerative supply chains for large corporations, diverse and indigenous communities. Bonnie received a BA in Sociology from Pennsylvania State University, a Masters' Degree in how Learning Technologies can accelerate sustainability and advance human rights from Pepperdine and is completing a Ph.D. in Global Leadership and Change at Pepperdine's School of Education. 
Bonnie Nixon has held many high-profile positions at the global forefront of a new low carbon, resource protected and just economy including: 
• Senior Partner with Environmental Resources Management (ERM)
• Director of Corporate Social Responsibility and Global Sustainability for Mattel Toys
• Executive Director of Walmart led The Sustainability Consortium (TSC)
• Director of Global Sustainability and Ethical Sourcing for Hewlett-Packard (HP)
• Vice President of Environmental Communications Consultancy, Circlepoint, Inc.  
• Director of Public Relations for $6B Boston Harbor Cleanup Project
• Board of Directors for Sustainable Works, Responsible Sourcing Network, Sustainable Brands, Sustainable Siliicon Valley, Responsible Business Alliance and the Sustainability Roundtable.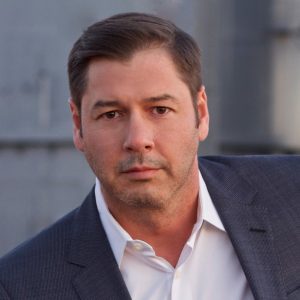 The National Center for American Indian Enterprise Development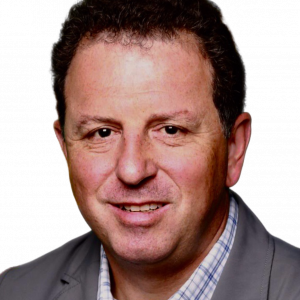 Phil Redman serves as the Offering Lead for OneTrust ESG which simplifies the complex task of collecting and reporting on corporate ESG data. In his role, Redman is responsible for the product development and direction of the offering, leading the sales and product engineering team on OneTrust ESG, and day-to-day delivery. He enjoys working with customers and providing features and benefits they now love, but didn't know they needed. Redman brings over 15 years of global, enterprise experience and has led teams on technology product development and strategy at Accenture, Citrix, and was VP and Distinguished Analyst at Gartner. He has a B.A. from Temple University and an M.S. from Boston University on Business Communications.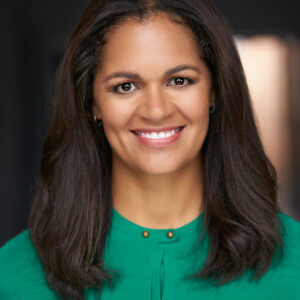 Strategic Claims & Client Engagement Leader 
Liz Walker was a defense litigator for more than a decade representing insurance carriers in complex coverage matters and various commercial entities in employment and casualty defense litigation. Over the course of her career, she not only served as outside counsel representing these entities, but also worked as a claims specialist managing mass litigation tort claims for Zurich.
In 2013, she changed roles to join Chicago tech company, Groupon, Inc., managing Groupon's interests in various North American litigation and pre-litigation matters. After nearly 4 years as Groupon's senior litigation counsel, Liz developed her next role managing Groupon's global insurance and enterprise risk. In that role, she managed Groupon's insurance portfolio and market relationships; advised the commercial legal team on risk transfer provisions and associated negotiations; managed insured claims and solely managed Groupon enterprise risk management program.
Until joining Marsh, Liz served as the President of the Chicago Risk Management Society "RIMS" Chapter (though stepped down from the position once she was no longer in a Risk Manager position and is now an Associate Board member). Liz also speaks at various legal, risk and insurance conferences on subjects including cyber risk, the future of insurance and technology, diversity and inclusion in the risk and insurance industry, and the power of internal marketing to achieve risk management success. In December 2018, Business Insurance named Liz as an Honoree of the 2018 Women to Watch Award.  
Liz joined Marsh as Strategic Claims and Client Engagement Leader and is based in Chicago. In this role, she drives execution of claims strategy for Marsh's digital platform to deliver improved client engagement, ensuring adoption of digital solutions and leading practices.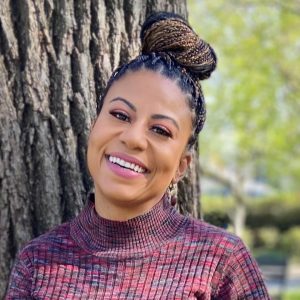 Senior Manager of Member Engagement
Christine Smitz is the Senior Manager of Member Engagement at Sustainable Brands, where she actively steers global Brands towards more sustainable, collaborative ESG solutions. She believes in the power of scaled impact to challenge the future, and the significance of diverse, innovative voices driving the transformation. A Southern California native, Christine is a Howard University alumna, who lives in Washington D.C. with her two dogs.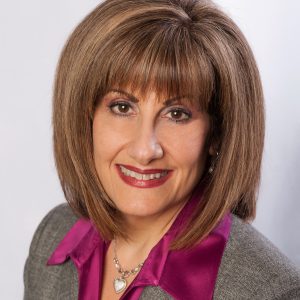 Chief Human Resources Officer
Diane Vlcek is Chief Human Resources Officer for Marmon Holdings, Inc., a Berkshire Hathaway company.  Diane has 11 years of service with Marmon, which includes a few years as the Chief Human Resources Officer for Duracell following the close of Berkshire's acquisition of Duracell.  Since becoming Marmon's first CHRO 2.5 years ago, Diane has been building HR infrastructure for this international holding company of more than 20,000 employees, including a global implementation of Marmon's first-ever global human capital management system.  In the last history-making year, she has become the unofficial Chief COVID Officer for the company, building infrastructure to manage this ever-evolving pandemic that has reshaped work on many different levels.
Prior to her work with Marmon, Diane served in a variety of HR leadership roles for Ameritech/SBC, International Paper, Navistar and Mercer Consulting.  She has invested the last 37 years in the Human Resources field to which she felt called from the time she was in high school.  
Diane has logged over 500,000 air miles in the 4 years before COVID, traveling the world to visit many different company locations in Europe, Asia, and the Middle East.  Diane resides in Medinah, Illinois with her wonderful husband, Bill.  She is blessed to be a mother, mother-in-law, and grandmother.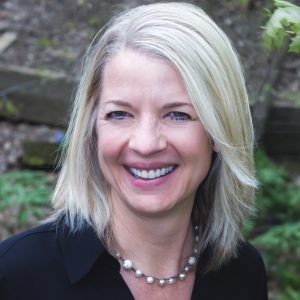 Katherine Jeffery, PhD – is a generational expert and business consultant. Her firm KJ Consulting, specializes in developing business strategies that help organizations navigate generational complexities as five generations work side-by-side in the workforce—improving culture, inclusivity, and performance. Katherine has spent over 20 years studying human behavior and working with the Millennial generation, focusing her doctoral research on their view of leadership and teams. As a consultant, she has worked with leading global companies across a wide range of industries, helping them innovate and transform culture and develop strong, cohesive teams. An entrepreneur and agent of change at heart, she is also the CMO and Co-Founder of MADE FREE, a social enterprise that designs and manufactures products to help address extreme poverty, human trafficking and promote ethical jobs.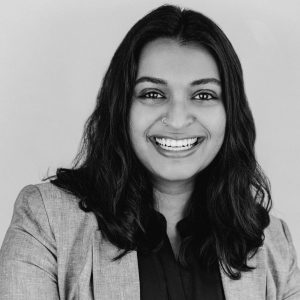 Kavya Vaghul is the Senior Director of Research at JUST Capital. She is responsible for contributing to data modeling efforts and conducting original analysis and research about wages, workers, and inequality. Previous to JUST Capital, Kavya was a Senior Research Analyst at the Washington Center for Equitable Growth. There, she researched a wide portfolio of social policy issues, including economic equity, family economic security, student debt, early childhood education, wages, taxation, and gender and racial inequality. Kavya has also served as a researcher for the Healthy Neighborhood Study in the Greater Boston Area, a fellow for the Massachusetts State Department of Public Health's Population Health Information Tool, and a legislative intern for Senator Maria Cantwell (D-WA).
Kavya received her Masters in City Planning from the Massachusetts Institute of Technology and her B.A. in Public Health Studies from The Johns Hopkins University.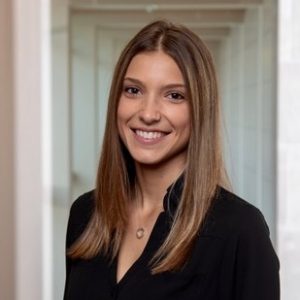 Student, Iowa State University 
Megan Fehr is a student at Iowa State University graduating May 2021 with a degree in Marketing and Management. Her professional experience thus far includes four summer internships and a part-time internship throughout her junior and senior years of college. Working in Marketing, Human Resources, Quality Assurance, Recruiting, and Retail has given Megan the experience to learn what she is passionate about as she embarks on her professional career in June 2021. Megan has accepted a full-time position with Ferrellgas/Blue Rhino as a Management Development Trainee where she will have hands-on training in identifying and applying important business operations and growth strategies. At the end of the five-month training program, she will move into a front-line management position within the company.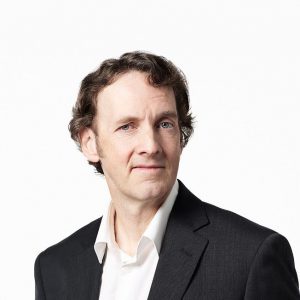 Creative Director, Cartoonist
Lorne Craig is a Creative Director, cartoonist and content creator who has been a Sustainable Brands alumnus since 2008. He is the creator of Unitoons, and owner of Unicycle Creative, a brand studio committed to moving environmental and socially-sustainable businesses forward.
And yes, he does ride a unicycle – though not as well as he does all that other stuff.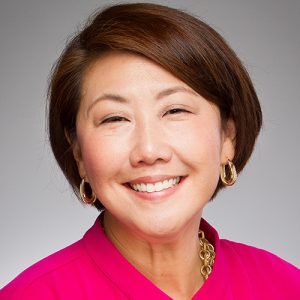 Chief Diversity, Equity & Inclusion
OMNICOM PUBLIC RELATIONS GROUP
Soon Mee Kim is Chief Diversity, Equity and Inclusion Officer for the Omnicom Public Relations Group, representing the world's leading communications agencies across a broad array of industries and specialties. Soon Mee is responsible for driving greater diversity, equity and inclusion across 17 agency brands worldwide.
Recognized as an industry pacesetter and culture creator, Soon Mee was most recently executive vice president and Global Diversity, Equity & Inclusion Leader for Porter Novelli, the global purpose communications consultancy, where she developed policies and award-winning programs to foster receptive mindsets, challenge norms, and create cultures where all are valued.
Soon Mee is passionate about the power of the workplace to drive societal impact. PROVOKE recognized her with the Innovation Achievement SABRE Award in 2021 and as a Top 25 Innovator for the Americas in 2019. In 2020, she was named an ADCOLOR Legend, as well as PRWEEK Hall of Femme honoree. ColorComm honored her with a prestigious Circle Award in 2019. Soon Mee spearheaded the best agency diversity initiatives for 2018 and 2019 by PRWEEK and the PR Council, and was named Agency Diversity Champion of the Year in 2018.
Soon Mee is an active board member for ColorComm, The LAGRANT Foundation (TLF) among others.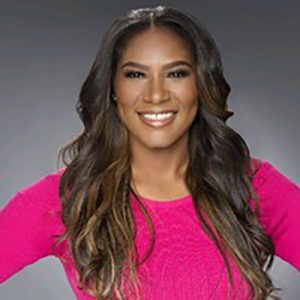 SVP, Practice Director, Brand Innovation & Impact
For over 10 years, Dwayna has led public relations and marketing campaigns for Fortune 500 brands. As Senior Vice President at Porter Novelli (PN), she partners with clients to help them find, live and tell their unique purpose through integrated communications strategy. Additionally, she leverages her extensive background in omni-channel, multiplatform storytelling to deliver consumer-driven, integrated communications strategy to agency client partners. In 2018, she was appointed to represent Porter Novelli on the inaugural PR Council Next Board – a cross-industry assembly of rising leaders connected to bring next generation thinking to current industry challenges. She was also inducted into the 2018 class of PR Week's 40 under 40 and the 2019 inaugural class of PRSA Georgia's Chapter's 40 under 40.
Prior to joining Porter, Dwayna worked at MSLGROUP where she was Account Director and senior client contact for the agency's third largest global and largest U.S. integrated digital account in the network: Comcast / XFINITY. She also managed a cross-functional team of digital, marcom and public relations associates for top-tier accounts including McDonald's, The Home Depot and Proctor & Gamble

These professionals (and many more) attended Just Brands in 2020.
Director, Social Justice Strategy & Initiatives at 3M
Director, Organizational Development at A&W
Manager, Sustainability & Responsible Business at Caesars
Sustainable Brand Development at Campbell's
Global Sustainability Director at Dow
Senior Manager, Social Innovation at Etsy
Head of Diversity Insights & Reporting at Google
Product Integrity Director at Hallmark Cards Inc
Brand Voice Lead at Happy Family Organics
Director of Sustainability at HelloFresh
Vice President, Communications at Impossible Foods
Global Supply Chain Manager at Lime
Global Brand Director at Mars Inc.
Strategic & Brand Marketing at NRG Energy
Manager, Corporate Communications at Ralph Lauren
VP, Sustainability Partnerships at The Guardian
Sustainability Communications at UPS
Senior ESG Analyst at Wells Fargo
are manager-level and above
"I love the speakers and the passion with which each person spoke about their work, with the underscore that this work is a journey."
"The entire event is powerful and enlightening. I really appreciate the energy and candor."
"The honest dialogue between people provides a safe space where BIPOC can talk to each other, for each other."
Have insights to share? Find out how you can showcase your work at a future event.
Keynotes
Breakout Sessions
Networking Opportunities
One Day of Content
Keynotes
Breakout Sessions
Networking Opportunities
Two Days of Content
Interactive Workshops
Session Recordings
Keynotes
Breakout Sessions
Networking Opportunities
Year-Round Content
Interactive Workshops
Session Recordings
SB Pro Membership
SB'21 San Diego Virtual Pass
Thank You to Our Sponsors!
Thank You to Our Partners!