Mapping the New Brand Purpose Landscape
February 23, 2021 | Virtual Event
SB'21 Trend Watching, taking place virtually on February 23rd, will track and analyze a number of critical environmental, social, cultural and business trends that are defining the moment and shaping post-2020 and post-pandemic life. Sessions will focus on implications for the corporate sustainability space as well as pathways toward a more just and regenerative economy. Join leading researchers and analysts as they connect the dots on up-to-the-minute developments setting up a new landscape for brand purpose and transformational leadership.
Expect a thoughtfully curated collection of insights that reflects changing market dynamics and converts them into practical lessons to help business leaders prioritize respective action.
The latest consumer insights opening up opportunities for companies to lead on sustainability and regeneration
Understanding Gen Z and their role in shaping cultural, behavioral, and consumption norms for years to come
Prioritizing key systemic interventions and behavior change influences that businesses can help lead
Leadership skills and stakeholder engagement approaches for success in stakeholder capitalism
Racial justice and equity in the context of multiple social, environmental, and governance crises
Making sense and meaning in our digital lives in the search for truth, trust and wellbeing
The evolution of purpose-driven leadership among B2B companies
The main-stage program will begin by examining the significance of the moment and articulating key questions and opportunities this event aims to explore.
Dimitar Vlahov, Senior Sustainability, Regeneration and Brand Transformation Expert, Sustainable Brands
This session will focus on pointing out and analyzing effective purpose-driven leadership that shone through all the hardship and suffering brought by the 'perfect storm' of crises we have been going through.   
Bea Boccalandro, Author, Do Good at Work
Paul Herman, CEO + Founder, HIP Investor
This session will host a discussion on the post-truth fragmented-realities phenomena that are affecting society in a number of ways. The main objective will be to tease out paths to peace-making, healing and re-centering, based on top-notch research insights; as well as direct experience building bridges between diverse sets of world views and values.
Jason Burnham, Founder & Culture Designer, Culture Design, LLC
Pamela Wilhelms, Founder and Curator, The Soul of the Next Economy
Opening Remarks: Influencing Behavior Change at Scale
This session will share new research seen as critical to solving the 'intent to action gap' that persists as one of the key factors shaping many consumers' relationship with sustainability. This is a new chapter in an already rich and exciting journey that Sustainable Brands has led on this topic through its Brands for Good initiative.
Etienne White, VP of Brands for Good, Sustainable Brands
Between an ongoing pandemic, dire economic fallout, a polarizing election year and a very real conversation about equality and social justice, 2020 will have a lasting impact on the way Gen Z engages with brands. Tune into this presentation to find out why a neutral brand stance is a failing strategy when it comes to Gen Z, what barriers may be affecting Gen Z's levels of trust for your brand, and how certain youth culture trends may impact your industry.
Jeff Fromm, President, FutureCast

This conversation will analyze a range of ways that Millennials and Gen Z are driving significant change in business, politics and popular culture. Find how next-gen leadership is reshaping norms and expectations at the intersection of business, purpose and sustainability.
Jessica Appelgren, VP of Communications, Impossible Foods
Kendra Peavy, VP of Global Communication, Sustainability & Impact, S'well
Jordan Howard, President, Shft
If we are to succeed in tackling the multiple global environmental crises we are facing, we have to be serious about adopting the practice of science-based goal-setting at scale, beyond carbon (which, of course, remains critically important). This session will share the latest news around methodologies for setting science-based targets with respect to water, land use, forests, biodiversity, and oceans.
Kevin Moss, Global Director of Center for Sustainable Business, World Resources Institute & Global Director, Center for Sustainable Business & Chair of Science Based Targets Network Council
Lina Constantinovici, Founder, Innovation 4.4
Roberta Barbieri VP, Global Sustainability, PepsiCo

Join us for a candid conversation with Elizabeth Doty, Director of the Corporate Political Responsibility Taskforce at the Erb Institute for Global Sustainable Enterprise at the University of Michigan, and a Top Thought Leader in Trust; and Bill Weihl, former head of sustainability at Facebook and Google. We will explore the personal integrity challenges faced by CSOs, CMOs, and other staff in confronting potential contradictions in their firms' activities; and the internal and external influence skills needed to help their organization sustain integrity, trust, and impact.
Elizabeth Doty, Director, Corporate Political Responsibility Taskforce, Erb Institute for Global Sustainable Enterprise, the University of Michigan
Bill Weihl, Founder and Executive Director, ClimateVoice
A rising generation is ready for significant change. 60% of people under 30 globally would prefer structural change rather than a return to a pre-COVID normal, according to BBMG and GlobeScan's latest global research. In this session, BBMG and GlobeScan will share highlights from their study, Radically Better Future: The Next Gen Reckoning for Brands and have a Q&A with three young people on the issues affecting their lives and the role brands can play in creating a radically better future for all.
Raphael Bemporad, Founding Partner, BBMG
James Morris, Director, GlobeScan
Jen Louie, Account Manager, BBMG
Sophie Anderson, Extinction Rebellion
Jonathan Batchelor, Fundraising Specialist & Team Leader, 3Sixty Fundraising
Opening Remarks: Transformational Leadership and Governance
This talk will draw insightful observations and lessons from the long evolution of purpose-driven brand leadership, taking into consideration the 'whole arc' of activating purpose in business. Pioneer and thought leader in the space Carol Cone will share what gives her hope and how she sees the near future.
Carol Cone, CEO, Carol Cone ON PURPOSE
This presentation will shed light on the 'what', 'why' and 'how' of the first comprehensive 'Climate Justice Playbook for Business.' Join us to find out more about this freshly-launched new tool!
Dr. Ellonda L. Williams, Ed.D., Director of Justice, Equity, Diversity and Inclusion, B Lab
This discussion will look ahead and try to imagine a world that has truly arrived at stakeholder capitalism at minimum, or a just and regenerative economy at best. Speakers will offer pathways to getting us there, along with suggestions for highly effective levers of change we need along the way.
Michelle Holliday, Author, The Age of Thrivability: Vital Perspectives and Practices for a Better World
Lorraine Wilson, Managing Director, Investment Products, JUST Capital
GATHER: Networking and Discussion Lounges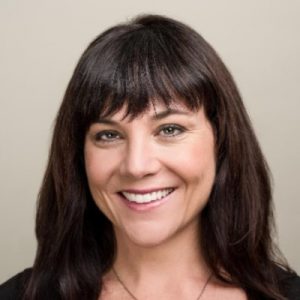 Jessica is a sustainability and social impact marketing communications leader with 15+ years of experience creating and scaling storytelling, leading global corporate communications, and cultivating thought leadership. At Impossible Foods, Jessica leads a growing team in global communications for the company including; social good/ impact, partnerships, PR, media relations, celebrity/ influencer programming, events and sustainability. Prior to Impossible Foods, Jessica led agency teams in PR and marketing, always driving sustainability, with a focus on cleantech, sustainable design and consumer products. Outside the office, Jessica channels her creative spirit and passion for food into competitive pie baking.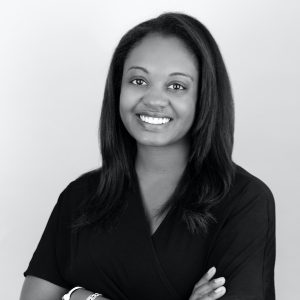 Managing Director, Investment Products
Lorraine S. Wilson is Managing Director, Head of Investment Products at JUST Capital. She is a member of the firm's leadership team. Lorraine designs and executes the vision for JUST Capital's product partnerships, coalition building, and marketing, within the investor and financial services community. JUST Capital's presence within the financial services industry is a critical element of its mission and strategy. Lorraine is focused on driving adoption of new investment products, indices, and investor tools based on the JUST Capital company rankings, ESG data, and analysis.
Lorraine is an active alumna of NYU Stern; where she serves as an advisor to both the Center for Sustainable Business and the MBA Social Impact and Sustainability Association (SISA). She represents JUST Capital frequently at ESG and financial services conferences. 
Prior to joining JUST Capital, Lorraine was Vice President, Exchange Traded Fund Product Manager at Merrill. Lorraine also held institutional sales roles at Third Avenue Management and Goldman Sachs Asset Management in New York. She earned an M.B.A. in finance and economics from New York University, Leonard N. Stern School of Business and a B.A. in government and Spanish from Georgetown University. Lorraine is also a graduate of the inaugural fellowship class of the Economic Club of New York.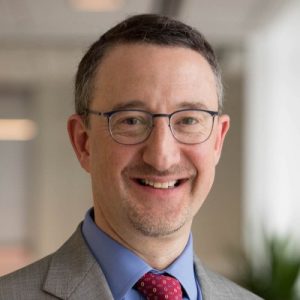 Global Director, Center for Sustainable Business & Chair of Science Based Targets Network Council
World Resources Institute
Kevin Moss is the Global Director of the Business Center, WRI's program that helps the private sector develop strategies that support sustainable strategies and drive growth.
He supports WRI's Signature Initiatives in developing impactful strategies that leverage the private sector, provides thought leadership in the field of corporate sustainability and supports the integration of private sector perspectives and impact across the full range of WRI programs. This includes WRI's Corporate Consultative Group (CCG) which facilitates impactful engagement across a broad spectrum of leading corporate partners.
Prior to joining WRI, Kevin worked at BT where he was responsible for the Net Good program and was instrumental in transforming sustainability into a business growth strategy. He had previously been an integral part of BT's sustainability activities with various roles in sustainability strategy, stakeholder engagement and sustainability reporting for BT at a corporate level both in the UK and globally. Prior to his involvement in the world of sustainability, Kevin's career path included product management, marketing and corporate strategy at BT, MCI and BP.
Kevin has been a member of HP's External Global Citizenship Advisory board, was a member of the Corporate Responsibility Officers Association's (CROA) Board of Governors and founded and chaired the CROA's committee for professional development. He was the founding chairperson of the Energy and Environment Committee of the British American Business Association in Washington DC. In 2013 Kevin was included in the 2013 Trust Across America Top 100 Thought Leaders and Guardian Sustainable Business 30 Most Influential Sustainability Voices in America. He was a recipient of the 2009 PR News; CSR Executive of the Year Award.
Kevin holds a BEng honors degree in Mechanical Engineering and Management from Liverpool University.
Originally from London England, Kevin has been living in the Washington DC metro area since the mid 1990's. When not working Kevin enjoys time spent outdoors and has a passion for music, movies, antiquarian books and old mechanical devices. He is married and the father of two wonderful daughters.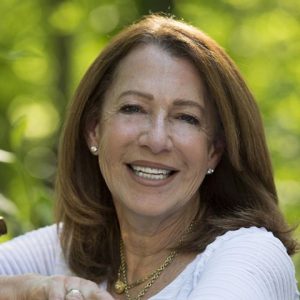 Carol is internationally recognized for her work in Purpose and CSR. Carol Cone ON PURPOSE is the return to her entrepreneurial roots and life's passion: to educate, inspire and accelerate purpose programs and impacts for organizations, nonprofits and individuals around the globe.
For over 25 years, she's embraced a steadfast commitment to building lasting partnerships between companies, brands and social issues for deep business and societal impact. She adamantly feels that today, companies and brands must stand for something beyond the bottom line. When she began her work, companies and brands questioned "if" they should engage with social issues. In today's totally transparent, social world, it is now about "how" brands and companies express their values and character through authentic engagement with society.
She is also a recognized thought leader in Purpose, having conducted dozens of research studies with business executives, citizens, employees and nonprofits to gain critical insights to inspire organizations to engage with society as a wise business strategy. She is a sought-after speaker and media expert, sharing her insights on purpose branding, corporate citizenship, sustainability and CSR.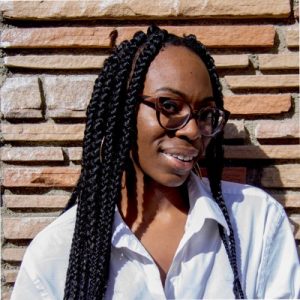 Jordan Howard is a storyweaver and entrepreneur, working across impact, media, policy + entertainment over the last 13 years. She's collaborated with brands to authentically engage the next-generation through systemic impact across culture. Jordan has been on a mission to shft the way brands engage millennials and gen z in sustainability, education, politics, racial justice, and healthcare.
Prior to launching Shft, Jordan was SVP, Brand Partnerships at Story Lab, a production studio within Dentsu Aegis Network working directly with CMOs of Procter & Gamble and LVMH to give them a data + impact centered briefing on investing in gen z + millennials by innovating across their supply chain through their media and content. While building, developing, and deploying "Water Boxes" with 501CThree and Jaden Smith to bring the engineered solution to the water crisis in Flint in 2019.
Over the years, Jordan has led strategies and advised on cultural properties that continue to create engagement verticals for Fortune 500 brands, d2c models, grassroots nonprofits, and government entities. Dell, Warner Bros., Hulu, Planned Parenthood, Ab-InBev, Om Healthcare, Cities United, Microsoft, U.S. State Department, Casey Family Programs, Creative Artists Agency, U.S. Green Building Council, Alliance for Climate Education Wise Entertainment, Just Water and more have been clients over the years.
As a speaker, she has spoken to over 30,000 people in at least 8 different countries, including opening up for Secretary of State Hillary Clinton. Ebony Magazine named her Ebony's Power 100, as one of the most influential African Americans in the country. Jordan has sat on and built advisory boards since her teen years.
She currently sits on the board for The TownHall Project, The Redford Center, and Ten Strands to continue creating unique ways to invest, empower, and equip the next-gen in marginalized communities across the globe.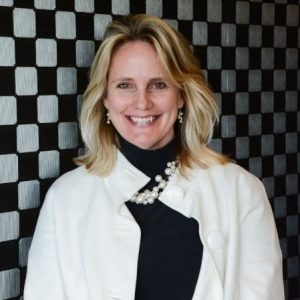 Vice President, Global Water and Environmental Solutions 
Roberta Barbieri is PepsiCo's Vice President for Global Sustainability with over 20 years of experience in environmental sustainability. In her role with PepsiCo, Roberta is accountable for executing PepsiCo's Performance with Purpose sustainability strategy, with specific responsibility for integration of sustainability into core business processes, and for delivery of PepsiCo's goals on Climate, Water Stewardship, Waste, and Sustainable Packaging.  Before joining PepsiCo, Roberta worked for Diageo, where she held the position of Global Environmental Director and served as the principal architect of Diageo's Global Environmental Sustainability strategy.
Roberta currently serves on the steering committees of the 2030 Water Resources Group and the World Economic Forum's Global Plastics Action Partnership.  She is past chair of the Beverage Industry Environmental Roundtable's Water Working Group and has served on the steering committee for the CEO Water Mandate.  Roberta holds an MS in Environmental Engineering and an MS in Environmental Science from the University of New Haven, as well as a BS in Environmental Conservation and International Studies from the University of New Hampshire.  In addition to her native English, Roberta speaks Spanish and Italian.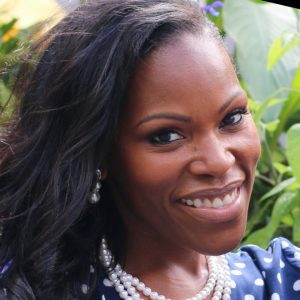 Director of Justice, Equity, Diversity and Inclusion
Dr. Ellonda L. Williams is the Director of Equity, Diversity & Inclusion at B Lab, a non-profit organization that has a vision of an inclusive and sustainable economy that creates a shared prosperity for all. In this role, she works to create a healthy and diverse culture for all employees.
 
For the past decade, Dr. Williams has been focusing her professional work on development, equity and connecting resources to people who are underprivileged, under-represented and under-served. Staying local to her hometown of Pittsburgh, Pennsylvania, Ellonda received her Bachelor of Arts degree in Human Services and Psychological Studies from the University of Pittsburgh and later continued her education at Strayer University, obtaining her Master of Arts degree in Educational Leadership & Management. Dr. Williams later completed her doctoral degree at Capella University with a concentration in Educational Leadership & Management. Utilizing her research findings, in conjunction with top research in the field today, she coined a workshop entitled, "Improving Bias and Micro-Messaging as Experienced by Women Leaders".
 
Ellonda has worked in the Early Childhood Education, Higher Education and non-profit industries. She also teaches as an Adjunct Professor, has worked as an English-Language tutor, and an Instructor of Adult Basic Education for a ex-offenders reintegration program in the Philadelphia Mayor's Office. She is a proponent of the advancement of women, disadvantaged and marginalized people from all walks of life.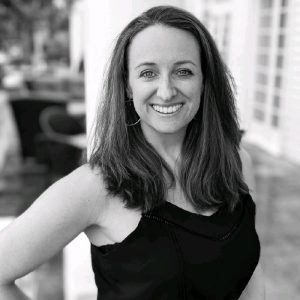 VP, Global Communication, Sustainability + impact 
A passionate strategic communications specialist, Kendra Peavy boasts two decades of integrated marketing experience with emphasis in public relations, content development and sustainability. 
Kendra is the Vice President of Global Communications, Sustainability and Impact at S'well. As part of the executive leadership team, she guides external positioning, brand visibility and responsible business strategy. Kendra approaches every facet of her role through the lens of building business and culture. 
Prior to S'well, Kendra was General Manager, Director of Development at Digennaro Communications (DGC), a business-to-business communications agency. She helped manage agency operations, new business development and national/international client programs for brands such as McDonald's, GroupM, Engine and numerous marketing services companies. During her tenure, Kendra helped grow the agency 500% and launched the company's social media and employee training programs. She played an integral role in developing agency best practices in account management, thought leadership and team empowerment.
Kendra began her communications career in California. She was a Creative/Account Supervisor with Southern California‐based Integrated MarketingWorks, where she developed and implemented award-winning programs for such clients as the California Avocado Commission, DENSO Sales California, Sunkist, Dole, Roche and other brands in retail, travel and life services. In addition, she held roles in production, account management and copywriting. Kendra's first communications role was on the corporate side, producing trade and consumer motorcycle shows for Advanstar Communications.
Kendra earned a BA in Communication with a minor in Psychology from the University of California, San Diego, and an MFA in Creative Writing at Chapman University in Orange, California. She also holds a graduate certification in Executive Coaching from the University of Texas, Dallas.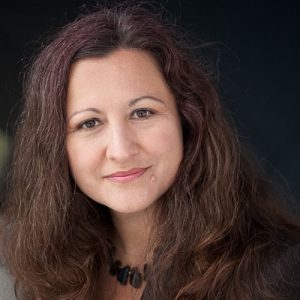 With an applied economist perspective, Lina has launched several organizations that contribute to shifting our macro-economic system towards more optimal outcomes – as an entrepreneur, investor, pioneer in biomimetic innovation, sustainability thought leader, futurist, educator, and philanthropic advisor.
As a pioneer in biomimetic innovation, Lina has focused on investing in and commercializing biomimetic technologies. In 2012, Lina founded StartupNectar, a biomimetic technology incubator focused on commercializing solutions based on nature's strategies. StartupNectar was selected as a finalist in the NASA/SSV Showcase of Solutions for Planetary Sustainability in 2013. In 2015, Lina founded a think tank, the Risk and Value Creation Institute and convened investors to shift more capital to impact investing at the NASA Mountain View campus, with a subsequent convening in London at the Willis Insurance headquarters in 2016.
As a sustainability strategist, Lina has worked with organizations such as the San Francisco Department of Environment where she and her team quantified, co-authored, and presented for public hearing the Waste Offset Fee proposed legislation, a financial incentive GHG emissions reduction program towards the city's zero waste goals. For the EPA, Lina designed and led a Stakeholder Engagement process with public agencies, business and NGOs in order to develop EPA's Standards for Sustainable Large Scale Food Venues (convention centers, hotels, ballparks). For W Hotels and Starwood, Lina developed the Strategic Management Plan for Implementing Sustainability Initiatives, the Marketing Plan for promoting sustainable initiatives to guests, the Financial Assessment and Payback Analysis of Rooftop Wind Turbine installation, and lead a strategic foresight Scenario Planning process for sustainable supply chain strategy. For Walmart, Lina developed the Organics Recycling Operations Plan for the company's Superstores, as well as supply chain standards for the company's apparel suppliers.
For over 20 years, Lina has been engaged in innovation in the public, private, and NGO sectors. In 2007, Lina led a research project for Lawrence Berkeley National Lab, evaluating the rate of commercialization of patented technologies developed in the lab and identifying relevant market failures related to technology commercialization. As an economic researcher, Lina contributed to inaugural the State of Green Business 2008 Report. In the domain of the future of cities, sustainable architecture, and built environment innovation, Lina is the recipient of the international RE:STORE award for her future of retail design.
Over the past 12 years, Lina has worked with early-stage ventures as a startup advisor, a mentor for accelerators like Cleantech Open, and Advisory Board member for SXSW Eco's Startup Central. As Head of U.S. Operations, Lina contributed to building GrowVC: the first online, global marketplace for entrepreneurs. Lina served as Vice-President of the Board of Directors for Silicon Valley Environmental Partnership for 6 years. Lina is part of the leadership of the Nexus Impact Investing Working Group, Nexus Working Group on Energy, Environment, & Innovation, and heads up the Financial Advocacy initiative for the Nexus Working Group Towards Equal Justice.
She is a frequent speaker and university lecturer on entrepreneurship, impact investing, sustainability, biomimetic innovation, the future of philanthropy, the evolution of global financial systems, and applied economics. Lina has spoken at over 100 conferences over the last 10 years on these subjects.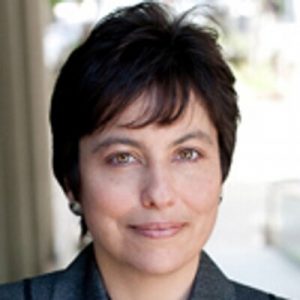 Director, Corporate Political Responsibility Taskforce
Erb Institute for Global Sustainable Enterprise, the University of Michigan
Elizabeth Doty is an author, facilitator, and researcher focused on increasing the positive societal impact of business.  She currently serves as the Director of the Corporate Political Responsibility Taskforce at the Erb Institute for Global Sustainable Enterprise at the University of Michigan, whose mission is to help companies better align their interactions with government and civil society with their commitments to sustainability, social justice, purpose, long-term value for all stakeholders and public trust. 
As a Lab Fellow at the Safra Center for Ethics at Harvard University, Elizabeth's research with Dr. Maryam Kouchaki and Harvard Business School Professor Francesca Gino surfaced seven breakdowns that undermine companies' ability to deliver on their commitments to stakeholders, including customers, employees, shareholders and the communities where they do business. Based on that research, Elizabeth was recognized as a National Thought Leader in Trust by Trust Across America in 2016 and 2017.
For 27 years, Elizabeth has led Leadership Momentum, a boutique consultancy that has helped clients in over a dozen industries clarify their values and build cultures of commitment, collaboration and action. Her book, "The Compromise Trap: How to Thrive at Work without Selling your Soul," explores the values issues professionals faced during the buildup to the financial crisis, and offers six strategies leaders can use to help their organizations act with integrity under pressure.
Elizabeth earned her MBA from Harvard Business School in 1991 and writes regularly for strategy + business magazine. She serves on the Advisory Board of The Shareholder Commons, a non-profit working to address capital systems failures that are endangering our common interests as a society. She is an active member of the Advisory Council of American Promise, a bipartisan national group working to address the arms race of political spending that is fueling short-termism, distrust and polarization across the political spectrum.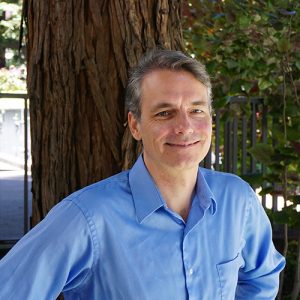 R. Paul Herman is a globally recognized leader in ESG ratings and impact-themed portfolios. Herman founded HIP Investor 12 years ago to show that investments across all asset classes can solve human, social and environmental problems – and can be more profitable and less risky than being extractive of people, natural resources, and trust. HIP Investor rates more than 121,000 stocks, bonds and funds for fiduciaries, investors, advisers, fund managers, and 401(k) plans. Herman is an alumnus of Wharton, McKinsey, Ashoka and Omidyar Network. Herman is an advisor to SASB, Net Impact, and Sustainable Brands. Herman authored The HIP Investor book (Wiley, 2010), included in the curricula of 27 global MBA, MPA and university programs in finance, capital markets and impact investing.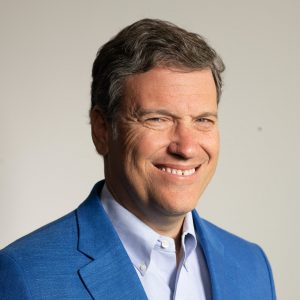 As a 4X
author
and marketing expert, Jeff Fromm has traveled most of the world speaking professionally on how youth culture is impacting what brands win and lose, as well as the increasing role of sustainability and innovation in driving purchase decisions. In 2010 – after failing at a Google search on "marketing to Millennials" wholeheartedly – Jeff led the first public study of Millennials through a research partnership with the Boston Consulting Group. That work informed his first book "Marketing to Millennials." He has since authored: "Millennials with Kids," "Marketing to Gen Z" and "The Purpose Advantage." Jeff is also a weekly contributor to Forbes. Jeff is a partner at Barkley, one of the largest ad agencies in North America. While others may talk about trends, Jeff's entertaining presentations will give your audience actionable take home value.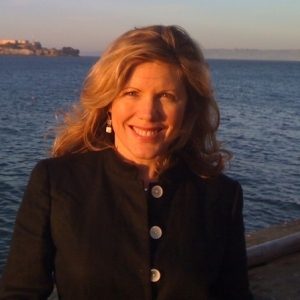 Wilhelms Consulting Group
Pamela Wilhelms is a social architect, organizational consultant and executive coach. Her work in social architecture focuses on the invisible systems and structures in organizations that ignite creativity, innovation, design, and tap the collective intelligence and soul of the organization. This transformational work drives a shift in culture from mechanistic, hierarchical frameworks to models based on complex adaptive living systems and higher performance on multiple dimensions.
Her coaching with executives is an integral leadership model, which applies recent research in psychophysiology, social neuroscience, spiral dynamics and quantum physics to the practical aspects of leading organizations.
As lead architect for WCG, the company she founded in 1987, Pamela now focuses the work on businesses building capacity for multiple bottom line measurements, and coaching leaders in all sectors of society who are shaping the shift towards an abundant regenerative economy. Pamela has worked with leaders from more than 40 countries, on five continents, and from organizations as varied as Fortune 20 companies, the White House, the United Nations, natural resource agencies, social entrepreneurs and community leaders.
Her latest endeavor is the Soul of the Next Economy Initiative, which connects global thought leaders and action leaders for innovation and profound deep change in individual, organizational and societal systems for the flourishing of life on the planet. With undergraduate studies in environmental engineering, landscape architecture and urban design, and graduate work in psychology, theology, leadership and organizational behavior, she is positioned to see the systems intersections and passionate about radical collaboration across traditional boundaries. Pamela has designed award winning multi-year leadership academies and taught in graduate programs for many universities including Harvard, Georgetown, Yale, the University of California and Stanford.
Michelle is a facilitator, speaker and researcher, as well as author of the book, The Age of Thrivability: Vital Perspectives and Practices for a Better World. She brings people together and helps them discover ways they can feel more alive, connect more meaningfully with each other, and serve life more powerfully through their work.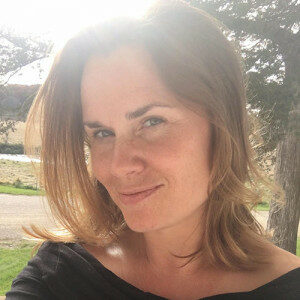 Etienne is a marketing strategist, writer and coach, and the Vice President of Brands for Good at Sustainable Brands.
With more than 20 years of global brand management and marketing experience, Etienne has extensive knowledge in building both mainstream consumer brands and eco labels.
Prior to heading up Brands for Good, Etienne founded and ran a company called 'Possible' for four years. Through 'Possible', she worked at the nexus of sustainability and marketing to help make the impossible, possible, with a diverse array of brands in the US, Europe and Latin America. Previously, Etienne was Chief Marketing Officer at the Forest Stewardship Council, where she led the research, strategic and creative development of the global 'Forests for all Forever' rebranding. Before this Etienne held positions as VP Marketing for two US specialty retailers.
Etienne began her career with over a decade in advertising (working at agencies such as Fallon and Leo Burnett) leading award-winning, business-building marketing for a variety of global brands including Citibank, Nintendo, and Procter & Gamble.
Etienne is a native of London, England but now resides with her family in the US.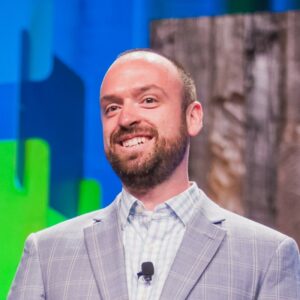 Senior Sustainability, Regeneration & Brand Transformation Expert
Keynotes
Networking Events






Keynotes
Breakout Sessions
Networking Events
SB Gather Happy Hour
Sessions Recordings



SB'21 San Diego Virtual Bundle
Keynotes
Breakout Sessions
Networking Events
SB Gather Happy Hour
Sessions Recordings
SB'21 San Diego Virtual 
Year-Round Virtual Events
Thank you to our Sponsors!
Thank you to our partners!