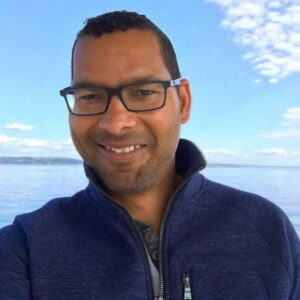 Sun McElderry
Managing Partner — ESG Evolution
Sun McElderry is the founder of consultancy esgEvolution and has spent more than twenty years in corporate sustainability, strategy, and communications advising executives at companies such as Coca-Cola, MetLife, and Carter's.
He also helped to develop the UN Global Compact Network USA, founded the Black Corporate Responsibility Leaders Network, and edited the New York Times bestseller Triangle: The Fire That Changed America, which traced the roots of modern corporate responsibility to the infamous Triangle Shirtwaist Factory tragedy.
He enjoys cycling, paddle boarding, and photography, and lives on Bainbridge Island, Wa. with two teenagers and a Portuguese water dog who generally tolerate his antics.