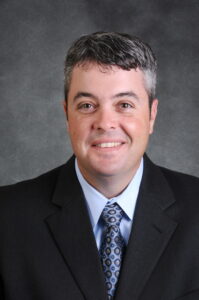 Steve Bradley
Vice President, Cox Cleantech — Cox Enterprises
As vice president of cleantech Steve Bradley is responsible for building a new business vertical at Cox Enterprises that tackles sustainability challenges and drives profitability, topline growth and diversification. With Bradley's leadership, the Cox cleantech team is acquiring solutions that transform key segments of agriculture, energy and waste to sustainably meet the needs of a rapidly growing global population.
Since 2007, Bradley has overseen over $400 million of investments in sustainable businesses and technologies, and he has helped lead the charge to deliver on Cox Enterprises' sustainability goals of sending zero waste to landfill by 2024 and becoming water and carbon neutral by 2044.
Bradley joined Cox in 2001 as an engineer. This role evolved to encompass environmental sustainability and the launch of Cox Conserves, the company's national sustainability program that drives positive environmental change across all of its divisions and operations.
Bradley frequently speaks on environmental panels and serves on the board of Nexus Fuels, a circular plastics company as well as Anuvia, a specialty fertilizer company. He is a 2012 graduate of the Institute for Georgia Environmental Leadership Program (IGEL) and was named to the Atlanta Business Chronicle's Who's Who in Sustainability list. He earned a bachelor's degree in mechanical engineering from Mississippi State University.