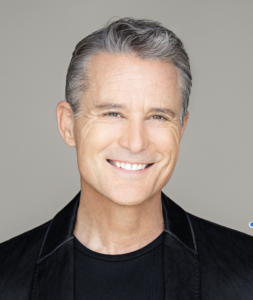 SB Brands for Good Speaker
Simon Mainwaring
Founder & CEO — We First, Inc.
Simon Mainwaring is the founder and CEO of We First, a strategic consultancy that accelerates growth and impact for purpose-driven brands. He is a member of the Advisory Council of Conscious Capitalism LA, the Advisory Board of Sustainable Brands, The Forbes Business Council, and a Fellow of the Royal Society of Arts in London. 
Simon was a finalist for Global Australian of the Year in 2015 and interim CMO at TOMS, received the MAKE CHANGE, 'Conscious Leadership' Award for 2016, a finalist for the Conscious Company Leadership Awards in 2017, and a Real Leaders Top 100 Visionary Leader in 2018. His company We First was included in Real Leaders list for the Top 100 Impact Companies in the United States for 2018 and a We First was a B Corps 'Best for The World' Honoree in 2019. He is a Jury Member of PRWeek's 'Purpose Awards' in 2020 and a Jury Member at the Cannes Lions Festival for the Sustainable Development Goals in 2021. 
Simon's book, We First: How brands and consumers use social media to build a better world is a New York Times, Wall Street Journal, and Amazon bestseller. It was named an Amazon Top Ten Business Book, 800CEORead Top Five Marketing Book, strategy+business named it the Best Business Marketing Book of the Year, and Simon also authors of the popular 'Purpose At Work' blog in Forbes.
Simon is a sought after international speaker with engagements including the Cannes International Advertising Festival, Royal Society of Arts, SXSW, TEDxSF, NAB, Promaxbda, Conscious Capitalism, Necker Island with Sir Richard Branson, Aspen Institute, Sustainable Brands, SOCAP, 3BL, Social Good Summit, National Speakers Association, 1440 Multiversity, National Press Club, Harvard, USC, UCLA and the United Nations Foundation. He has delivered keynotes at Google, Coca-Cola, General Motors, VF, Samsung, VSP Global, Toyota, SAP, Gucci, JP Morgan Chase, Timberland, VW Group, the NHL, and Patagonia. He has presented at the Harvard Business School Association, UCLA, USC, University of Oregon and University of Chicago. He was voted a Top 5 Marketing Speaker by speaking.com for 5 years in a row and featured on the cover of the National Speaker's Magazine.
Prior to starting We First Simon spent 15 years as an award-winning writer, Creative Director, and Worldwide Creative Director at many of the world's top creative advertising agencies including Saatchi & Saatchi, Wieden & Kennedy, and Ogilvy working on brands such a Nike, Coca-Cola, Toyota, and Motorola, and received over 60 awards at major advertising festivals including the Cannes Advertising Festival, the One Show, the British Design & Art Direction Awards, among others.