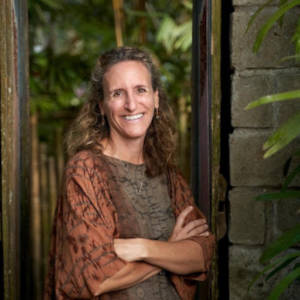 Shannon Bouton
President & CEO — Delterra
Shannon Bouton is a scientist, environmentalist, and business strategist, who has dedicated her career to creating a more sustainable future for people and planet. As the CEO of Delterra, Shannon spearheads the organization's vision to create a world where human activities protect and restore a healthy planet. Delterra's flagship initiative, Rethinking Recycling, works with communities, governments, and corporate players in emerging economies to build rapidly scalable, self-sustaining waste management and recycling ecosystems, that redirect waste into productive use while improving the lives of the people it touches.
Previously, Shannon led McKinsey.org, the private corporate foundation of McKinsey & Company, where she conceived and incubated Rethinking Recycling. Over the three years Rethinking Recycling was part of McKinsey.org, it operated in Argentina and Indonesia where it improved the livelihoods of more than 450 waste workers, many of them women, and achieved higher recycling rates than those of most US cities.
Prior to leading McKinsey.org, Shannon worked for 15 years at McKinsey & Company, her last role being the Chief Operating Officer of the McKinsey Center for Business and Environment. As a consultant, Shannon served a range of public- and private-sector clients on buildings energy efficiency, transportation strategy, and greenhouse gas emissions reduction. She also helped to found McKinsey & Company's Sustainability practice and the Cities Special Initiative where she developed tools to enable cities to improve economic development, climate action planning, transportation, and organizational performance.
A field biologist by training, Shannon spent her early career working directly with grassroots communities on conservation in Brazil. A citizen of both the United States and Brazil, she holds a PhD in natural resources and the environment from the University of Michigan.