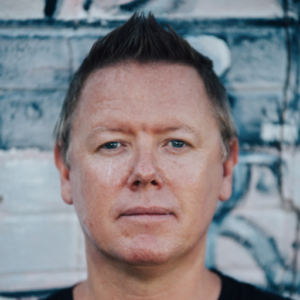 Sean Ansett
President — At Stake Advisors
Sean Ansett is a sustainable value chains practitioner with over 20 years of experience working in global value sustainable chains across apparel, electronics, and food from Gap Inc., Burberry, the Bangladesh Accord, Fairphone, and www.getsuppas.com.  He is the President of a product circularity consultancy At Stake Advisors.
Sean is the co-founder of www.futurefitfoods.com and the company's first brand SUPPAS. A convenient, clean label, nutrient-dense mini-meal that uses industrial compostable packaging materials with an ambition to source organic and regenerative ingredients.
Sean was a Co-founding team and Chief Sustainability Officer at Fairphone. The world's first modular smartphone.
He developed Fairphone's value chain programs related to e-waste recycling in Ghana, fair material sourcing in the DRC, and supplier impact programs including a worker welfare fund for workers through an innovative worker representative election process.
Sean is the former Director of Corporate Responsibility at Burberry, the Executive Director of the Bangladesh Accord, and the Director of Global Partnerships at Gap Inc. where he developed multiple apparel supply chain impact programs partnering with civil society organizations that went beyond compliance including interventions that improved worker health outcomes, safety, financial literacy, and improved worker voice.
Sean has a master's degree in Sustainability Leadership from the University of Cambridge, Wolfson College, and a Master of Science degree in Business Administration.
Sean is a returned United States Peace Corps and World Food
Program volunteer. He lives in Boulder, CO.