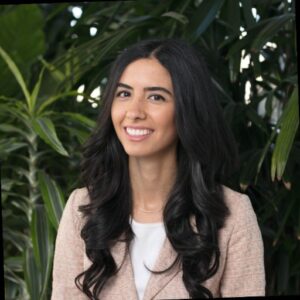 Roxana Shirkhoda
Head of Social Impact — Zoom
Roxana Shirkhoda is the Head of Social Impact at Zoom where she mobilizes the company's product, dollars, employees, and voice in the fight for a more just tomorrow.
Most recently Roxana was Director of Special Initiatives at Tides Foundation where she built an in-house strategy consultancy engaging companies in community-centered philanthropy. Prior she was the first employee and Director of Advisory Services at NPX, a fintech startup. At Google she funded and advised over 250 nonprofits advancing computer science education in 19 countries. Roxana also served as Interim CEO at Full Circle Fund.
Roxana led user centered design sprints for Stanford's Center for Philanthropy and Civic Society, and conducted research on Oakland, California's Office of African American Male Achievement. She served on the boards of Full Circle Fund and The Ever Forward Club–an organization focused on the liberation of young black and latino men. She loves to call San Francisco home, where she lives with her partner and cat Jimmy.