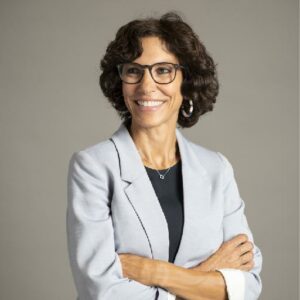 Renee Junge
Vice President, Corporate Brand Strategy and Communication —
Renee Junge is a proponent for intellectual curiosity and human connection with an immense love for our planet. For over 30 years as marketing strategist, her experience and passion has been building and re-building food and beverage brands grounded in purpose.
After leading in Fortune 100 and early health & wellness food service companies such as Coca-Cola and Jamba Juice, Renee moved to the organic and fair-trade açaí company, Sambazon. At Sambazon, her strategies ensured rapid growth of their triple bottom line business model. She then joined The Bumble Bee Seafood Company in 2019 as Vice President, Corporate Brand Strategy & Communication, where she established the corporation's purpose: "feeding people's lives through the power of the ocean", through the three pillars of fish, oceans, and people.
As part of her role at The Bumble Bee Seafood Company, she oversees a team in communications including employee engagement, partnerships, PR, and media relations. In her consumer-facing work at Bumble Bee, Renee has spearheaded an award-winning packaging overhaul, developed the corporate sustainability platform, and executed foundational consumer segmentation research.
Renee has a M.B.A in International Business & Marketing from The University of South Carolina and a Bachelor of Science from Connecticut College in Psychology.