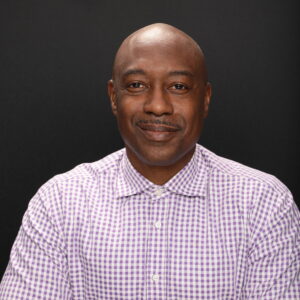 Philip McKenzie
Cultural Anthropologist + Strategist | Host, The Deep Dive — Influencercon
Philip L. McKenzie is a Cultural Anthropologist + Strategist with a focus on humanity centered design. Philip uses his expertise in culture to advise organizations on how best to thrive in an increasingly challenging and uncertain environment. Philip uses his quantitative background and Wall Street experience in combination with a qualitative understanding of social, economic and cultural movements to unmask complex opportunities and identify significant trends that impact and uncover viable futures. 
Philip's work has placed him at the center of understanding the significance of culture as a reflection of shared values. As a result he is a sought after strategist working with a myriad of global organizations. He is a content creator and writer. He is the current Executive Director of Advancing Diversity and a columnist for MediaVillage. He is the creator and host of The Deep Dive, a leading culture and insights podcast. 
In the past, he has manifested his creative vision as co-host/co-creator of 2 Dope Boys & a Podcast. 
Philip is a global speaker, having provided keynotes and workshops in London, Moscow, Sao Paulo, Istanbul, Amsterdam, Mexico City and more. 
Prior, he was the Managing Partner of FREE DMC, a multicultural and influencer-marketing agency that specialized in integrated marketing strategy, digital content creation, and experiential events. In his roles with FREE DMC, Philip created strategic experiential campaigns for Jaguar, Sprite, Remy Martin, Belvedere Vodka and others.
He was also the Global Curator of Influencer Conference, a global content platform that exists at the intersection of values, creativity, culture, and commerce. From its beginnings in 2010 in NYC, InfluencerCon has been held in some of the most dynamic cities in the world including London, Berlin, Detroit, Sao Paulo, Mumbai and Amsterdam.
After completing his MBA at Duke University's Fuqua School of Business,
Philip joined Goldman, Sachs & Co where he worked in Domestic Equity Trading. He has had extensive trading experience in both the Healthcare and Consumer Product sectors.
Philip is a passionate supporter of the arts. He has been a Supporting Partner of the Alvin Ailey American Dance Theatre since 1999. He is formerly a Junior Associate of the Museum of Modern Art and a member of the Apollo Circle of the Metropolitan Museum of Art. He is a rabid music fan and accomplished DJ under the name 9 Is Water.
Prior to his Duke MBA, Philip earned a bachelor of business administration from Howard University majoring in finance with a minor concentration in philosophy and African-American studies.
Philip is born and bred in what he terms "Real Brooklyn" but travels extensively wherever the wind takes him. He is completing his first book titled No Shortcuts! The Revolutionaries Guide To The Future.