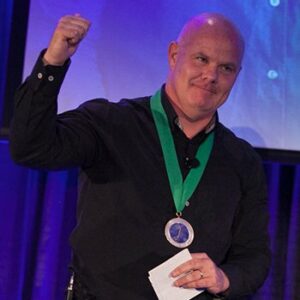 Paul Shoemaker
Founding President — Social Venture Partners International
Shoemaker is the Founding President of Social Venture Partners International—the first-of-its-kind and still-largest global network of thousands of social innovators, entrepreneurs, philanthropists, and business leaders supporting social change agents in over 40 cities and 8 countries. He is a global thought leader and consultant on activating social change agents and increasing civic impact.
Shoemaker was twice named one of the "Top 50 Most Influential People in the Nonprofit Sector" by The Non Profit Times. He was named "Philanthropist of the Year" by Future in Review. Awarded the Red-Winged Leadership Award by Seattle University. And in 2015, he received the Microsoft Alumni Integral Fellow Award, the only MSFT alum to ever be the sole recipient in a year of this prestigious award.
And over the last 5 years, he has consulted with a wide range of private, nonprofit and public sector entities – the Ballmer Group, Raikes Foundation, Microsoft, Fred Hutch Cancer Research Center, U.W. Medicine, MudBay, etc. – on a range of challenges from leadership development to business modeling to long-term strategy.