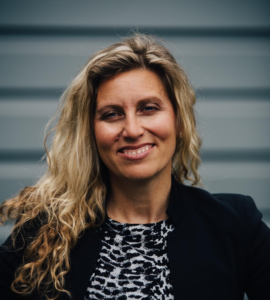 Paloma Lopez
Co-Founder and CEO at Future Fit Foods LLC — Future Fit Foods
Paloma Lopez is a Food Entrepreneur, Circular Food Systems Consultant and former Global Director of Sustainability and Brand Strategy for the Kellogg Company, with eighteen years of global experience creating vision for healthy and sustainable food systems and driving business transformation to grow purpose-led brands and global sustainable agriculture programs. 
Paloma is the CEO and Co-Founder at Future Fit Foods (FFF), a food startup based in Boulder, Colorado, which has recently launched SUPPAS™, a new generation of convenient, nutrient-packed,  plant-based mini meals delivered in pouches made with bio-based films and now working with Repack to replace their single-use shipping boxes with reusable and returnable bags soon.
In her former Global Director roles with Kellogg, Paloma spearheaded the first European Sustainable Agriculture program for the Kellogg Company, Kellogg's Origins™, designing a program that supported farmers to successfully implement sustainable agricultural practices and championing the program's expansion to benefit over 300.000 farmers worldwide. Paloma  also played a key role positioning the MorningStar Farms and Kashi brands in North America as plant-based leaders through foundational lifecycle assessment (LCA) work, packaging initiatives and other projects and certifications aimed to scale up climate adaptation. 
Recognized as a Global Sustainability Women Leader in Forbes, she is also a First Movers 'Social Intrapreneur' Fellow at the Aspen's Institute Business and Society Program where she is now on the External Advisory Board.  Paloma is also a Mentor at the Unreasonable Group for impact entrepreneurs, a member of the Guild of Future Architects (GoFA), a former External Advisory Board Member at University of Michigan's Erb Institute for global sustainable enterprise and an IBUS Advisory Council member at San Francisco State University. Paloma holds an M.S. in Sustainability Leadership from the University of Cambridge and an M.S. in Business Administration.