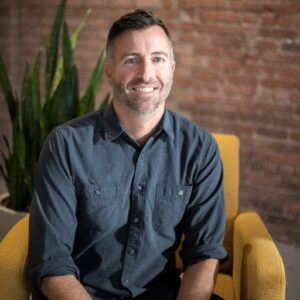 Nick O'Flaherty
Director of UNSTUCK — Tent Partnership for Refugees
Nick is the Director of UNSTUCK, a new consumer facing initiative from the Tent Partnership for Refugees – a nonprofit founded by Chobani CEO Hamdi Ulukaya to rally the private sector to support refugees through their core business. Drawing from his experience in both the non- and for-profit sectors, he joined the Tent team in March 2020 to launch UNSTUCK, partnering with brands to make products with ingredients sourced from suppliers hiring refugees. Nick is passionate about realizing the private sector's potential in bringing ongoing, systemic change to the world's most pressing problems.
Previously, Nick worked in management and brand strategy consulting across sectors and regions. His past projects include building a collective impact initiative to improve outcomes for underserved students with the Bill and Melinda Gates Foundation, and developing The Met's brand and visitor experience to increase the museum's reach and relevance. Nick has also worked with Lumina Foundation, eBay, Microsoft, The Asian Art Museum, Hyatt, and Unilever.
He is excited to share how UNSTUCK is helping brands drive economic and social inclusion for refugees.