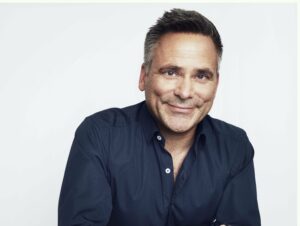 Mathias Wikström
CEO — Doconomy
Mathias Wikström is a Sweden based renowned sustainability business leader and creative strategist who aim to innovate as well as making the complex communicate.
He has founded Doconomy together with Johan Pihl and spearheaded other globally awarded forefront projects in Finance, Sustainability and Human Rights.
He has received an EMBA with honors at Stockholm School of Economics with focus on Leading Innovation and been educated at Berlin School of Creative Leadership.
Mathias has served on several awards juries and is a high scoring speaker at industry summits in Europe, USA, Asia and Latin America as well as with the UN and UNFCCC.