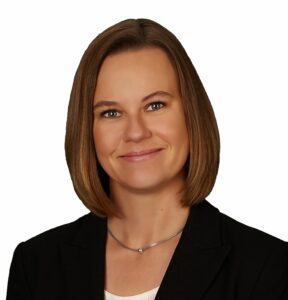 Larine Urbina
Vice President of Communications, U.S. and Canada — Tetra Pak
Larine Urbina is the Vice President of Communications for Tetra Pak U.S. and Canada. She leads a dynamic team focused on bringing the company's values and purpose to life and has responsibility for all aspects of corporate communications, including social media, public relations, sustainability communications, brand marketing, events and employee communications.
Prior to joining Tetra Pak in 2014, Larine held a range of communications roles with GameStop and Rexel Holdings USA. With over 15 years of communication and brand management experience across several industries, Larine brings a broad view to brand storytelling that centers on authenticity and always puts the audience first.
Always curious and a relentless knowledge-seeker, Larine spends her free time travelling, experimenting with new foods and drinks, and going down the online research rabbit hole.