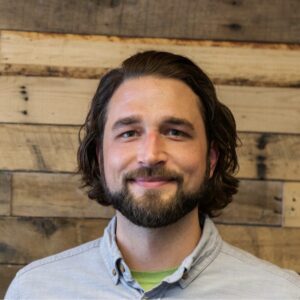 Jeremy Manion
Director of Forestry Carbon Market — Arbor Day
The Foundation's mission is simple: we inspire people to plant, nurture, and celebrate trees. Jeremy leads strategic partnerships, demand activities, brand leadership, and future horizon planning. During his tenure with the Foundation, he has rapidly accelerated the development of innovative reforestation and agroforestry projects that create verified carbon removal credits and forestry-based social enterprises for small farmers and indigenous communities. The Foundation also crafts innovative forestry carbon and tree-based value chain portfolios aligned to the Protect, Improve, and Restore natural climate solutions framework. Our vision is to revitalize forest ecosystems by investing in people and partnerships. The time for trees is now.
Over the course of his career, Jeremy has become a trusted resource for corporate sustainability and carbon market leaders. He has become influential in the forestry carbon markets and natural climate solutions space, regularly featured as a speaker at conferences and events hosted by the United Nations, Climate Week NYC, North American Carbon World, The World Bank, and others. He serves on the Executive Committee and Co-Chairs the Technical Working Group for the International Carbon Reduction and Offset Alliance (ICROA), sits on the Steering Committee for the International Emission Trading Association's (IETA) Markets for Natural Climate Solutions, represents the Foundation at the World Economic Forum's Natural Climate Solutions Alliance and 1t.org US Chapter, and many other carbon market shaping collaborations.
When not pressing for a forest restoration revolution, Jeremy spends time with his wife and two dogs in nature, practices yoga, hikes, bikes, and shares time with close friends over a delicious meal.