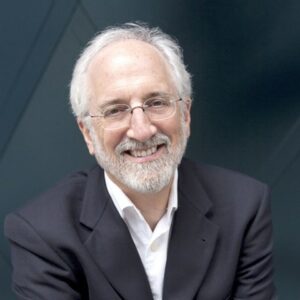 Gil Friend
CEO — Natural Logic
A systems ecologist and lifelong sustainability professional with more than 50 years in the field, Gil Philip Friend brings an unmatched breadth and depth of experience, commitment, and vision to this work.
For more than 30 years, he's advised companies and governments (ranging from Odwalla and Equal Exchange to Hewlett Packard, Levi Straus, Sunpower, Steelcase, Avery Dennison, Coca-Cola, eBay, the US General Services Administration, and many others) on the massive opportunities at the intersection of business and sustainability—both as CEO of Natural Logic Inc, and on secondment as CSO of the City of Palo Alto. He co-founded the Institute for Local Self Reliance, served in California Governor Jerry Brown's Office of Appropriate Technology, and cut his sustainability teeth at Buckminster Fuller's World Game.
Friend is a noted thought leader in sustainability and business strategy—often introduced as one of the founders of the field—and was named an inaugural member of Sustainability Hall of Fame, along with Ray Anderson, Amory Lovins, Karl-Henrik Robert and Bob Willard. He has twice been named "one of the 25 movers and shakers in clean tech" in the Bay Area, and was named "one of the top 10 most influential sustainability voices in America" by The Guardian.
Friend is author of The Truth About Green Business and more than 100 articles, and contributor to Worldchanging and many other books.
He serves on the boards of directors of BluePlanet Energy, Inc., Natural Logic, Inc., and Inquiring Systems, Inc., and on the advisory board of bFlo, Kora Sustainability, and the 100k Trees Campaign.