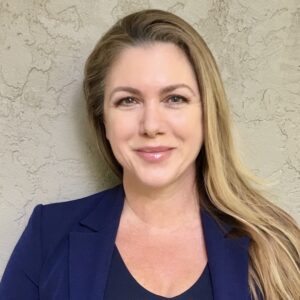 Emily Olson
Director & Sustainability Ambassador, Sustana Group & Founder, ReGenFriends™ — Sustana
Emily M. Olson is Director, Sustainability & Ambassador for Sustana Group- the leading manufacturer of sustainably produced, premium recycled fiber and paper. She is also Founder of ReGenFriends™, global digital platform and event series. ReGenFriends™ uses data-driven insights to bring Fortune-500 companies together with emerging brands for the purpose of implementing customer-centric, regenerative business practices.
Ms. Olson is a customer-focused senior sustainability professional with 20+ years of experience advancing initiatives that benefit people, planet, and prosperity for a wide variety of for-profit and non-profit organizations like the Pablo Picasso Estate, Organic Valley, and Tech Crunch finalist, Affective Interfaces.
Emily is featured in publications globally and a regular speaker at international conferences on the topic of regenerative, sustainable enterprise. She holds an MBA in Sustainable Enterprise from Dominican University of California and a bachelor's degree from The Evergreen State College.