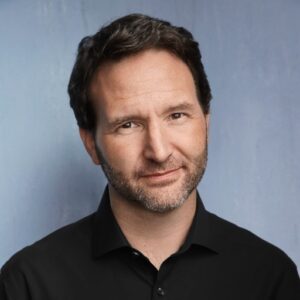 SB Brands for Good Speaker
Daniel Aronson
Founder — Valutus
Daniel Aronson is the creator of the Value of Values™ Model, which specializes in creating value through sustainability and responsibility. Daniel has helped his clients identify and quantify over $1 billion in sustainability-driven business value.

He coined the term "submerged value" and is the author of the book The Value of Values (forthcoming).  He is also the creator of Impacts Science™, True Plastic Impact™, 4D Materiality™, and Customers Science™.
Daniel has guest lectured at Harvard Business School and MIT Sloan's Sustainability Lab and has written or been featured in over 100 articles and publications. 
Over his career, Daniel has:
Created tools that, for example, make it possible to set science-based carbon targets in hours instead of months, perform a better materiality analysis in half the time, and identify and value submerged risks
Developed Impacts Science, which enables companies to assess their full impact – not just financial but also the impact of their products, operations, and purpose
Created the first, most comprehensive full impact measure for plastic, True Plastic Impact
Developed Customers Science and the InVEST™ model, which together quantify the effect of sustainability and responsibility on customer choice and revenue
Conducted the first research that examined which sustainable value chain practices actually work
Quantified for the first time the effect of sustainability leadership on innovation

Daniel holds an MBA from the MIT Sloan School of Management, and a BA with High Honors from UC Berkeley. He lives in the New York City area. And if you've read this far in his bio, let him know and he'll buy you a drink.