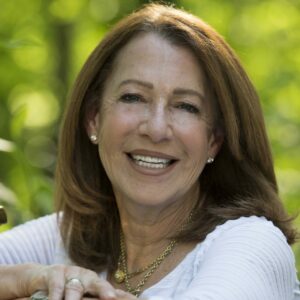 Carol Cone
CEO — Carol Cone ON PURPOSE
Carol is internationally recognized for her work in social purpose and CSR. Carol Cone ON PURPOSE delivers on her life's passion: to educate, inspire and accelerate social purpose programs and impacts for organizations and nonprofits around the globe.
For more than 30 years, Cone has embraced a steadfast commitment to building lasting partnerships between companies, brands and social issues. She adamantly feels that today, companies and brands must have a deeper meaning beyond the bottom line.
She continually brings breakthrough and lasting big ideas to clients to build their business and societal impacts. Her signature work includes: the Avon Breast Cancer Crusade, Reebok Human Rights Awards, American Heart Go Red for Women, American Lung Association Lung Force, PNC Grow Up Great, Microsoft YouthSpark, The Vaseline Healing Project, and My Special Aflac Duck.
She is also a recognized thought leader in social purpose, having conducted the world's first research, then dozens of studies with business executives, citizens, employees and nonprofits to gain critical insights to inspire organizations to engage with society as wise business strategy.
She is a sought after speaker and media expert, sharing her insights on social purpose, corporate citizenship, and CSR. Carol served as the founder, CEO and Chairman of Cone, Inc., from 1980-2010. In 2007, PR Week called her "arguably the most powerful and visible figure in the world of Cause Branding."
In 2009, she was one of two US judges for the first PR Lions Awards at the Cannes Festival of Creativity. Her first book, Breakthrough Non Profit Branding was published in 2010.
Overall, Cone's signature programs have raised more than $3 billion for various social issues.
Other career highlights include: creating and hosting Purpose 360, a podcast showcasing the most innovative leaders in social purpose; creating Purposeful Connections, a bi-weekly newsletter; hosting more than 200 interns during her leadership of Cone; building a Habitat for Humanity house as an employee engagement program and developing "Making Change for Katrina," a nationwide coin collection program to fundraise for the Katrina disaster.
Her most special moment: meeting the Dalai Lama, prior to her speech in Calgary, titled "The Power of Business for Good." When she met him, he held her hand for 5 minutes. It was about a week before she got the nerve to wash that hand!
Connect with Carol on Twitter at @carolcone and on LinkedIn. Learn more at CarolConeONPURPOSE.com