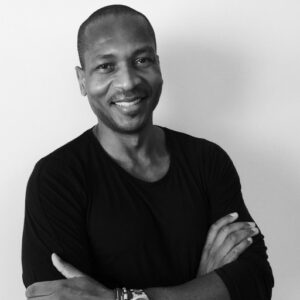 Bruce Reynolds
Social Impact and Brand Marketing Specialist — Be The Change Associates
Bruce Reynolds is a Social Impact and Brand Marketing Specialist. Founder of Be the Change Associates, he's also the Founder/Creator of the world's first International Black Heritage & History Month featured in Forbes and launched in June of this year.
The Guinness Book of World Records in 2021 also thanked him for his contributions in raising awareness of the Sustainable Development Goals (SDG's) and the UNDP Lion's Share Fund, a flagship initiative enabling the private sector to deeply engage with the SDG's.
Bruce is also the former US Social Impact Director of international media and marketing conglomerate Dentsu, where he spearheaded a number of initiatives and partnerships that included Feeding America, the National Alliance on Mental Illness, Pride Media, the Ad Council, and more.
His global point of view and cultural impact lens has led him to work with people, companies, and campaigns; that include General Motors Chevy Volt, Black Girls Rock, Fenty, Nike, Adidas, eBay, Givenchy, H&M x Alexander Wang, H&M x Balmain, CFDA Vogue Fashion Fund awards, ABC, ITV, and the BBC. People wise include Rihanna, Julia Roberts, Tiger Woods, Bruce Willis, Dennis Quaid, Quentin Tarantino, Mary J. Blige, and others.
Reynolds studied leadership at renowned think tank East-West Center, and has an MBA in business and international marketing. He also serves as President of the University of the Arts London (UAL) East Coast Alumni Association.