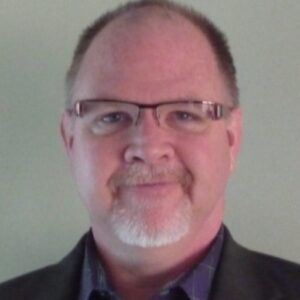 Andy Heppelle
Acceleration Leader for Sustainability — Capgemini
Andy Heppelle is the Acceleration Leader for Sustainability at Capgemini in the Americas. A chief magic maker, he guides groups of clients, trading partners and Capgemini colleagues through a process that applies neuroscience, mindfulness, complexity theory and holistic systems thinking to solve their most pressing problems. Andy helps people to discover new possibilities, to turn them into action plans and to unleash their commitment to make it happen. This is accomplished in days, rather than weeks or months.
Andy leads mission critical discussions and solutioning sessions with and for Capgemini's leading clients, trading partners and Capgemini executives.
He uses everything that he has experienced and delivered for clients in utilities, manufacturing, high-tech, life sciences/pharmaceuticals, financial services, insurance, banking, luxury goods/retail, hospitality, transportation and automotive. He has extensive international, multi-cultural, multi-lingual experience, including C-Suite Business and Technology advisory, vision, strategy and execution plan design, business and technology transformation, and executive coaching.
Andy attended Western University, studying economics and languages. A continuous learner Six Sigma practitioner, Enterprise Architect and MG Taylor practitioner, Andy's purpose and passion are focused on the existential crisis impacting all clients, colleagues and trading partners and to fulfilling Capgemini's purpose in unleashing human energy through technology for an inclusive and sustainable future.
Andy and his husband live in the northern California hills with two terriers named Beauregard and Rudy.