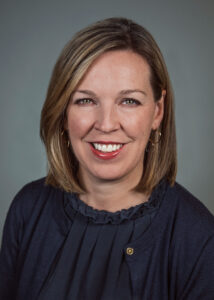 Alexa Rudin
Managing Director, Communications — Alaska Airlines
As the managing director of communications, Alexa drives long-term strategy for internal and external communications across Alaska Airlines and Horizon Air. She serves as a thought leader and strategic advisor to advance and protect the company's reputation, brand and employee engagement.
Alexa is a seasoned communications executive who has experience managing all aspects of a company's profile, including crafting strategic communications and executive platforms; creating engaging and inspiring employee communication programs; managing crises and issues; and orchestrating global product launches and events. She also has extensive experience managing partnerships and collaborations.
Before joining Alaska in 2020, Alexa led internal and executive communications for Nordstrom where she oversaw the COVID-19 communications response for more than 70,000 employees across 300+ locations. Prior to that, she led communications for Microsoft co-founder and philanthropist Paul G. Allen's network of organizations and programs. She also led global communications for the Levi's brand.