Special events at New Metrics '18 provide ample opportunities to connect with the Sustainable Brands community. Sign-up today!
SUNDAY NIGHT WELCOME RECEPTION,
SPONSORED BY UNITED BY BLUE
October 28, 8:00pm – 9:30pm
SUSTAINABILITY TOUR OF
PHILADELPHIA EAGLES STADIUM, SPONSORED BY NRG
October 31, 1:15pm – 2:45pm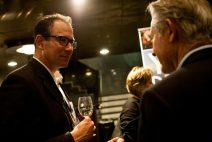 Sunday Night Welcome Reception, Sponsored by United By Blue
October 28, 8:00pm – 9:30pm
United By Blue Flagship Store
Kick-off New Metrics '18 with our Sunday Night Welcome Reception, sponsored by United By Blue! Join the Sustainable Brands community and mingle with fellow attendees while enjoying hosted drinks and light bites.
United By Blue is a sustainable outdoor apparel and lifestyle brand based out of Philadelphia. For every product sold, they pledge to remove one pound of trash from the world's oceans and waterways. Join United By Blue at the 
Sunday
 Night Welcome Reception to learn more about Blue 
Friday
, their nationwide DIY cleanup initiative.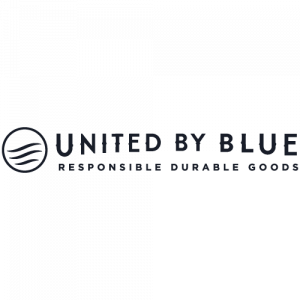 SIGN UP FOR SUNDAY NIGHT WELCOME RECEPTION >>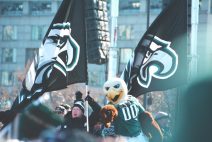 Sustainability Tour of Philadelphia Eagles Stadium, Sponsored by NRG
October 31, 1:15pm – 2:45pm
Lincoln Financial Field
Lincoln Financial Field has pledged to become the greenest stadium in the country. From 100% waste diversion to onsite renewable energy, the facility is a cutting-edge example for sustainable buildings across the nation. Join Sustainable Brands attendees and our sponsor NRG as we tour the Philadelphia Eagles Stadium and learn how the Eagles are implementing their sustainability commitment.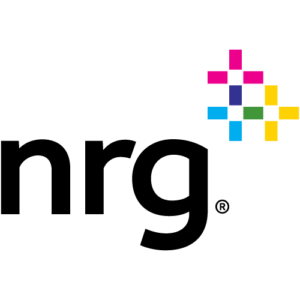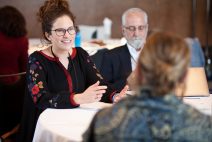 Round Table Discussions
October 29-31, 8:00am – 8:45am
Commonwealth C & D
Round Table Discussions introduce key New Metrics topics while encouraging peer-to-peer conversations. Your group of 10-15 people will have a pre-assigned topic and, after a short introduction by the 'table host', will dive into a discussion. Anyone can jump in to ask questions, share challenges, or contribute knowledge on the topic.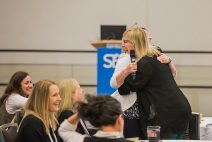 Cohorts Orientation Meeting
October 29, 7:30am – 8:45am
Commonwealth A & B
When you sign-up for a cohort, you're one step closer to the SB community. You'll be invited to attend a short orientation and introduced to a group of other conference attendees: your cohort for the duration of New Metrics '18. Each cohort is led by a seasoned SB thought leader, who will set you up for success during your time in Philadelphia.
Tuesday Night Reception, Sponsored by Rubicon Global
October 30, 5:00pm – 6:30pm
Millenium Foyer
Join the Sustainable Brands community at the Tuesday Night Reception, sponsored by Rubicon Global. Rubicon Global will announce the winners of the Waste Fit Championship!
LEARN ABOUT THE WASTE FIT CHAMPIONSHIP >>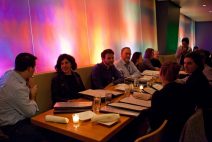 Birds of a Feather Dinners
October 29-31, Evening
Local Restaurants
Organize a Birds of a Feather Dinner to spark discussions with your peers while discovering local Philadelphia restaurants. Look for sign-up sheets when you arrive onsite, write your discussion topic, meet-up location and time, and wait for attendees to sign-up throughout the day. These informal dinners and discussions have proven to be some of the most popular and valuable offerings at New Metrics, year after year.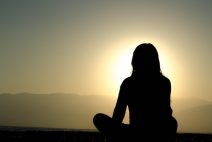 Sunrise Activity: Meditation
October 31, 7:00am – 7:30am
PSFS/33rd Floor, Loews Philadelphia Hotel
Join SB's very own Tamay Kiper for a meditation session. Clear your mind to prepare for day three of networking and learning at New Metrics.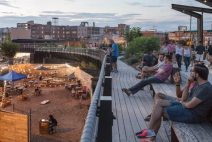 SB Corporate Member Exclusive: New Rail Park Project Tour
October 28, 3:30pm – 4:30pm
Rail Park, 1300 Noble St.
Join SB Corporate Members for an exclusive tour of Philadelphia's new Rail Park! This is a private event, exclusive to SB Corporate Members.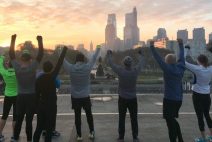 Sunrise Activity: SB Running Club
October 30, 6:30am – 7:30am
Loews Philadelphia Hotel Lobby
Join SB's very own Riley Scherer for a run to the historic Rocky steps. Meet in the lobby of the Loews Philadelphia Hotel and dress warmly!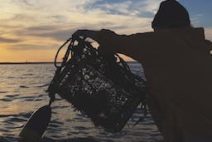 Birds of a Feather Special: B Corp Certification
October 29, 7:30pm – 8:30pm
17 S 11th St, Luke's Lobster
B Corp certification is one of many ways to measure, verify, and broadcast your brand's sustainability to the world. Luke's Lobster, a restaurant group and seafood company championing sustainable seafood and transparency for fishermen, recently completed their certification and has leveraged it to improve their business, find partners, recruit talent, and grow their brand. Gather at their location on South 11th Street (a block from the conference) for a casual discussion with co-founder Ben Conniff, other B Corps, and folks from B Lab, the originators of the B Corp movement, on the benefits, opportunities, and challenges of certification.Enjoy a conference discount on Luke's signature lobster, crab, and shrimp roll combos for a snack of dinner, and free beer tasting from fellow B Corp New Belgium Brewing. Sign up onsite or via the New Metrics '18 app.
LEARN MORE ABOUT LUKE'S LOBSTER >>