We First is a new vision for the role of business in the world. It is a mindset, practice and movement that ensures business does well by doing good. It stands in contrast to a 'Me First' mentality that does not deliver the business growth, community engagement or social impact that brands and their communities want. It is inspired by the global challenges we face, the social technologies we use and the human values we share. It motivates all stakeholders in a brand community to work together to build its business and a more equitable, sustainable and prosperous world.
Simon Mainwaring, Founder and CEO of We First and author of the book by the same name will be speaking at SB'19 Detroit. He is leading a workshop on Purpose-Driven Innovation: How to Unlock Business and Societal Value on Monday June 3rd.
Six key steps that turn your brand into a high-growth movement
Today's society presents both opportunities and challenges for brands seeking relevance and engagement from stakeholders beyond a pure transaction. Put simply, we are living in an era of movements whereby social issues can put some companies at risk while, for others, unlock new business value. In this new paradigm, brands are being defined by their values, products become social proof of those values and social or environmental impact legitimizes a brand's voice and overall marketing.
This dynamic of brands leading movements is evident from Tesla's commitment to enabling sustainable mass transportation or Everlane's origin story of radical transparency in an infamously opaque industry. The result? Brands not only have greater bandwidth to scale their storytelling, they also expand reach, engagement, efficacy and, ultimately, bottom line returns. In this new context, how do companies evolve from brand building to movement making?
Here is our 6-Step Movement Making Framework:
#1 Define your purpose
Brands must begin by understanding the reason they exist (their purpose) before embarking on higher-order storytelling. Here, your purpose helps to define your movement, your movement will drive your actions and your actions will create impact. Purpose, in essence, is the slingshot for your movement.
#2 Articulate your goals
The most effective means of expressing your company and purpose-driven goals is through simple, compelling language. Try to encapsulate one singular goal such as Nike's ambition or, at most, three main goals around your sustainability efforts.
Get News & Updates About SB'19 Detroit
#3 Equip and mobilize employees
Socialize and inspire your best advocates first: your employees. Giving everyone in your company a role to play is the most effective and efficient way to begin bringing your movement to life off the page and into action. Try to establish a range of low-lift or easy-to-execute tactics and activations that can be applicable to everyone in the company, from S-Suite to front line employees, such as Starbucks's Global Month of Service.
#4 Engage your external community
Turn attention to your employees, customers, consumers, partners, and collaborators outside your company walls by focusing on being the celebrant, rather than celebrity, of your stakeholder community. How? Invite customers to co-author your brand stories by documenting their journey or relationship with your brand or products. Or, by leveraging collaborations and partnerships as a means to expand reach beyond your existing core customer base, as Tesla and Ben & Jerry's partnership proved.
#5 Lead a cultural conversation
Moving beyond your brand story (tagline), the most meaningful brands scale their storytelling by leading cultural conversations that are relevant to their stakeholder community. From Dove's conversation around Real Beauty to Patagonia's call for more responsible consumption, the key is to not only identify new opportunities to storytell, but also activate and invest in impact-driven initiatives that can help demonstrate the conversation (and solution) in action.
#6 Measure internal and external impact
Setting benchmarks, targets and milestones not only helps to understand the magnitude of positive impact being made on the company and out in society, but critically aligns everyone around the same goals. You'll want to set business targets (share performance, market expansion), brand targets (consumer acquisition, brand reputation), internal targets (talent attraction, employee retention) and impact targets (ESG indicators, innovation impacts).
In short, your brand has the opportunity to empower all stakeholders to become an extension of your marketing department, and to make that possible take these three key actions:
Evolve from marketing to movement making.

Evolve your advertising efforts to advocacy.

Shift from calls to action to calls for activism.
If you have questions about activating these six steps or are interested in unlocking the power of purpose to drive your business growth, contact me at [email protected].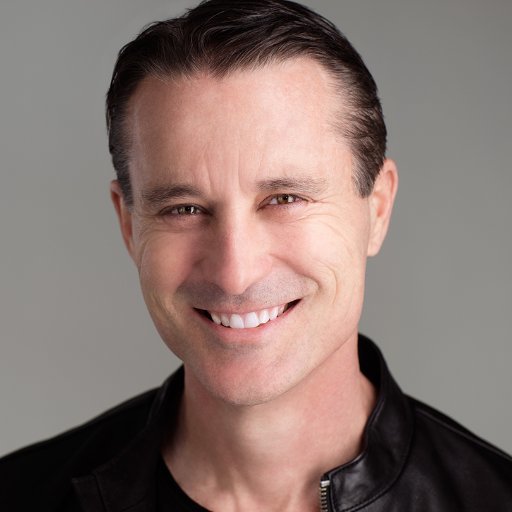 About Simon
Simon Mainwaring is the Founder and CEO of We First, a creative consultancy that builds purpose-driven brands. He is a member of the Advisory Board of Sustainable Brands, the Steering Committee of the Business Alliance for the Future, and a Fellow of the Royal Society of Arts in London. He contributes to The Guardian, Forbes, and Huffington Post on purposeful branding and storytelling.