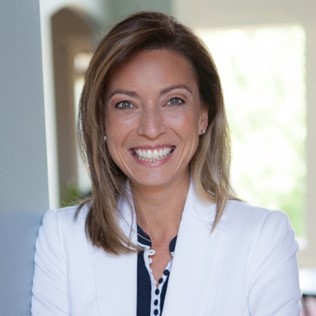 About Yumi
Yumiko Clevenger-Lee oversees marketing strategy and business development of the company's brands, including Poland Spring®, Deer Park®, Nestlé® Pure Life®, Perrier®, Acqua Panna® and S. Pellegrino®, as well as the company's work in the areas of Insights, Innovation and eBusiness. She serves on the Executive Management Team of Nestlé Waters North America, reporting to the President and Chief Executive Officer.
Yumi has experience spanning areas of new product innovation, reinventing brands through purpose, developing engaging campaigns and creating new communication and business models. She is a seasoned and visionary marketer with a passion for consumers and building brands that matter.
Most recently, Yumi led marketing for Latin America at Cereal Partners Worldwide (CPW), a joint venture between General Mills and Nestlé to manufacture and market cereal globally in more than 120 markets. Based in Mexico, she was responsible for all marketing activities across 14 countries, including brand building, innovation/renovation, promotions, category advocacy, regulatory affairs, and margin expansion. In her first eight months in the position, she launched an assortment of 14 new products across 12 markets. She also stabilized market share following three consecutive years of decline
Prior to joining CPW in 2013, Yumi spent nearly a decade in numerous marketing roles at General Mills, based in Minneapolis and Toronto, where she worked on a range of brands including Green Giant Vegetables, Cheerios and Walmart & Sam's Club Bakeries.
Yumi holds a Bachelor of Science and Bachelor of Arts in Business and International Studies from the University of Missouri-Columbia, and an MBA from Northwestern University – Kellogg School of Management.
Yumi is Participating in these Events
Overcoming the Intent-to-Action Gap: Launching the Next Phase of the #BrandsForGood Initiative - Keynote Session on Wednesday, 5 June, 2019 at 10:10:00