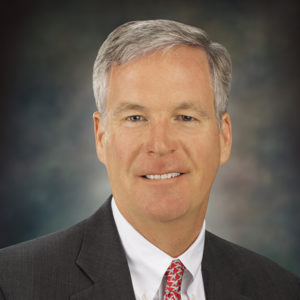 About Steve
Steve Cahillane joined Michigan-based Kellogg Company in October 2017 as Chief Executive Officer. He became Chairman of the Board on March 16, 2018 and is also a member of the company's Board of Directors.
Since joining Kellogg, Steve has led the initiative to more closely align the company's growth with its purpose of nourishing families so they can flourish and thrive.
From its earliest days, Kellogg has been a purpose-driven organization, a company with a heart and soul. Our founder, W.K. Kellogg, was an early conservationist, leading philanthropist and the original well-being visionary. For more than a century, his values have inspired our philanthropy and sustainability work.
Today, the company's Heart and Soul strategy is foundational to its Deploy for Growth strategy. This work comes to life in the company's signature global purpose platform, Breakfasts for Better Days™, addressing the critical worldwide issue of food insecurity through its hunger relief and sustainability commitments.
Since Breakfasts for Better Days was launched in 2013, Kellogg has provided more than 2 billion servings of food to people in need. In just the last two years combined, the company has created 1.2 billion better days by:
Donating 1.1 billion servings of food to support food banks, breakfasts clubs and disaster relief;
Reaching 1.1 million children with nutrition education and feeding programs;
Supporting 322,000 farmers around the world;
Securing 18,100 employee and retiree volunteer days; and,
Engaging 135.7 million people in the issue of food security.
Prior to joining Kellogg, Steve was President and Chief Executive Officer at The Nature's Bounty Co., the largest global pure-play manufacturer, marketer and specialty retailer of health and wellness products. He previously spent seven years with The Coca-Cola Company, most recently as President of Coca-Cola Americas.
Steve sits on the boards of Purpose Built Communities, Children's Healthcare of Atlanta, Northwestern University, Business Leaders of Michigan and The Consumer Goods Forum. He holds a Bachelor of Arts degree in Political Science from Northwestern University and a Master of Business Administration from Harvard University.
Steve is Participating in these Events
Unveiling New Commitments to Address Food Security, Speeding Up Positive Change for People and Planet by 2030 - Keynote Session on Monday, 3 June, 2019 at 16:50:00