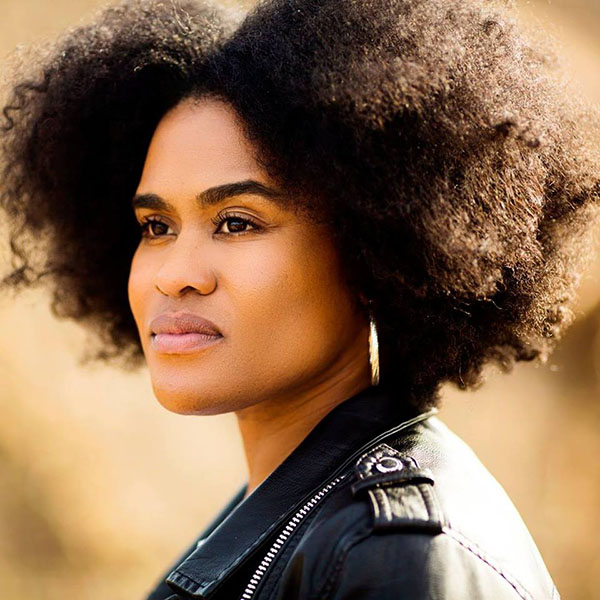 Pashon Murray
Co-Founder
Detroit Dirt
About Pashon
Pashon Murray was born and raised in Grand Rapids, MI and moved to Detroit in 2005. She has stated that as a child it was the trips to the landfills with her father and visits to her grandparents farm that led to her commitment to the environment. Murray is known for her work in waste reduction, recycling, and reuse of material resources, especially food waste for compost. She has stated that she is diligently working on changing the carbon footprint of Detroit, which has led to aligning with networks and organizations to impact the world. Her experience and work created a path with focus on finding solutions for everyday waste (resources), and eliminating trips to the landfill.
Career:
In 2005 Murray concluded working on an LEED project in Grand Rapids, moved to Detroit and began consulting in sustainable practices, workforce development, green infrastructure and professional development. During this time she became an advocate for education, and focusing on the importance of teaching the next generation the value of recycling, climate resiliency and composting. During 2008 and 2009 Murray lobbied in Washington, D.C. for various climate initiatives such as Repower America, National Wildlife Federation and Sierra Club.
In 2010 Murray co-founded Detroit Dirt, a composting company that specializes in providing compost and food waste solutions for the metro Detroit business community. Detroit Dirt's closed-loop model was designed by Murray to help support the revitalization in Detroit. Murray wanted to be apart of the engine for urban farming and waste reduction movement. She aligned with the automotive industry to develop awareness and advocate for landfill-free and zero waste practices. Murray provided compost so that residents and businesses could purchase compost within a small geographic area and lessen their carbon footprint. In 2011 Murray created a pilot with General Motors, the Detroit Zoological Society, local coffee shops and breweries, which led to a stable source of food waste (resources) and herbivore manure as feedstock for steady compost production.
In 2014 Murray gained an international audience when she was featured in a Ford advertisement, the ad received 1.5 million views within a two days. The success of the ad was featured in magazines and various media outlets. In 2014 news outlets and media began to give extensive coverage to Murray's work in Detroit. Newsweek Magazine named Murray one of it's "13 Women in Business to Bet On." Murray became a Massachusetts Institute of Technology Media Lab Fellow, she received recognition for her environmental work from Modern Farmer Magazine, was recognized by Martha Stewart American Made, and named one of ten women in the world to watch by the United Nations Foundation Global Accelerator's Inaugural Women's Entrepreneurship Day. She was also named Most Innovative Women in Food & Wine, and Forbes magazines.
In 2016 she established the Detroit Dirt Foundation, a 501(c)(3) organization that works on environmental projects through education, research and serving the public with programs, services on sustainable practices and improved waste to resources management practices related to food and corporate responsibility. In 2018 Culture of Carbon and Pashon Inc. were created to help manage co-branding opportunities and consulting services. Murray has received various awards and recognition and continues to dedicate her life to the environment, the low carbon economy and climate resiliency.
Pashon is Participating in these Events
Exploring the Progress and Promise of Detroit's Social and Environmental Innovators - Breakout Session on Tuesday, 4 June, 2019 at 11:00:00