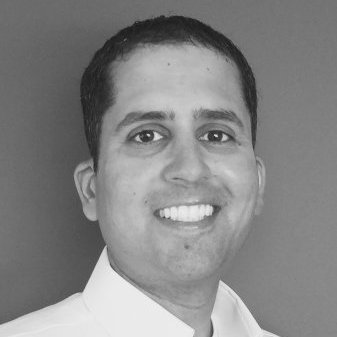 Pareen Shah
Head of Thrive Culinary Algae Oil
Corbion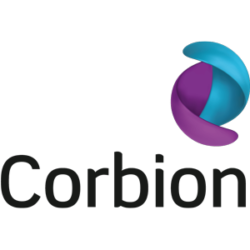 About Pareen
Pareen Shah is Head of Thrive® Culinary Algae Oil, an everyday cooking oil sustainably produced from algae.  Pareen leads the overall business and is deeply involved in marketing, strategy, sales, and operations. Additionally, Pareen plays a leading role in developing the business strategy for the overall algae portfolio at Corbion – the parent company of Thrive® Algae Oil. For over 100 years, Corbion, has developed sustainable ingredient solutions to improve the quality of life for people today and for future generations.. Corbion's core business strategies are rooted in the UN's Sustainable Development Goals. With its algae-based ingredients and specialty products, Corbion is harnessing the power of algae to deliver great taste, optimal nutrition, and environmental sustainability.
Pareen's background across industries and functions has provided him with a broad perspective on how best to translate purpose into actionable consumer behavior. His career in consumer goods has spanned a number of categories over the past two decades, including canned food (Del Monte Foods), apparel (Levi Strauss & Co., Gap Inc.), home cleaning products (Clorox) and kids' board games (Peaceable Kingdom).  His roles have ranged from general management, to brand marketing, to strategy, to digital marketing.
While "sustainability" and "purpose" have never been in his job title, they have been strong threads throughout Pareen's career.  After graduating from the University of Michigan and working at Clorox, Pareen left the corporate world to better understand the intersection of business and policy by pursuing a MSc Social Policy at the London School of Economics.  He later attended UC-Berkeley's Haas School of Business, in particular because of its strong sustainability emphasis, earning an MBA.  After Haas, Pareen worked at Orchard Supply Hardware, where he led the creation of their first sustainability assessment, with support from Haas students. While at Levi's, Pareen worked on developing the business case for various green initiatives, including switching to more sustainable cotton.
The Sustainable Brands Conference is a homecoming of sorts for Pareen, as he grew up in nearby Sterling Heights, Michigan.  Pareen currently lives in Albany, California, with his wife and two boys, where he spends his non-algae time coaching Little League baseball, running in the occasional half-marathon, and playing golf very poorly.
Pareen is Participating in these Events
Disruptive Breakthrough Innovators in the Food Supply Chain - Breakout Session on Wednesday, 5 June, 2019 at 15:30:00