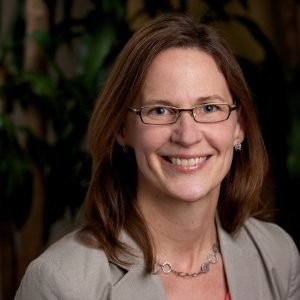 About Linda
Linda Walker is Director of Forests at World Wildlife Fund, one of the world's leading conservation organizations. Her focus is engaging with US companies, trade associations and other entities on responsible forest product sourcing and other actions to conserve the world's forests. As part of this, she leads WWF's Global Forest & Trade Network-North America program, which supports companies interested in implementing leadership practices for forests. She and her team also work to advance technologies and policies for combatting illegal logging.
Prior to coming to WWF in 2008, Linda worked for more than a decade as a stewardship manager and land protection specialist with The Nature Conservancy in Washington and Maryland. She also worked for Rainforest Alliance as a Forest Stewardship Council (FSC) chain-of-custody auditor.
Linda holds a B.A. in Geography and Environmental Studies from Bucknell University and a Master of Forestry degree from the Yale School of Forestry & Environmental Studies. She serves on the boards of FSC–US and Rolling Ridge Foundation, which owns and manages a forested nature reserve and wilderness retreat adjacent to the Appalachian Trail in West Virginia.
Linda is Participating in these Events
Saving the World's Forests: It's Everybody's Business - Keynote Session on Tuesday, 4 June, 2019 at 09:49:00