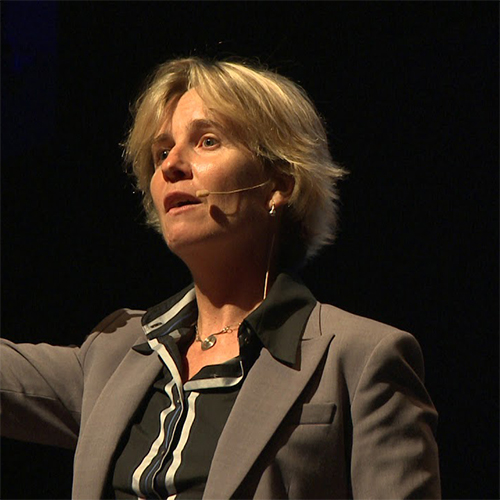 About Leith
Leith Sharp, Director and Lead Faculty, Executive Education for Sustainability Leadership, Harvard T.H. Chan School of Public Health
Leith has taught change leadership for sustainability at Harvard University for 16 years, earning numerous commendations for distinguished teaching performance. In 2013, Leith Sharp founded the Executive Education for Sustainability program at Harvard University's T.H. Chan School of Public Health, which she continues to lead. This cross-sectoral program brings sustainability leadership, human well-being, purpose, agility and organizational design together into a powerful curriculum that ushers in a new leadership paradigm based on idea flow.
In 2017, Leith co-founded Leaders on Purpose and has since engaged directly with global CEOs from MasterCard, Ikea, Siemens, Sodexo, AIG and many others, to define a new leadership paradigm with the fitness to deliver on the Sustainable Development Goals.
A dynamic change leader with 20 years of practice, research and teaching, Leith focuses on driving sustainability into the core business of organizations, utilizing a myriad of highly innovative organizational, financial, decision-making and change leadership models that she has opened sourced. Leith has founded 4 successful sustainability programs in Australia, the USA and Europe. Leith is best known for her work as founding director of Harvard's Office for Sustainability, where over a period of 9 years she led Harvard to become a global leader in campus sustainability.
Leith has consulted with over 200 organizations and has received numerous awards internationally, including Young Australian of the Year, NSW Environment Category and a Churchill Fellowship. She has an environmental engineering degree (UNSW) and a master of education in human development and psychology (Harvard).
Leith is Participating in these Events
Transformational Leadership: Scaling a New Leadership Paradigm - Workshop on Monday, 3 June, 2019 at 10:30:00