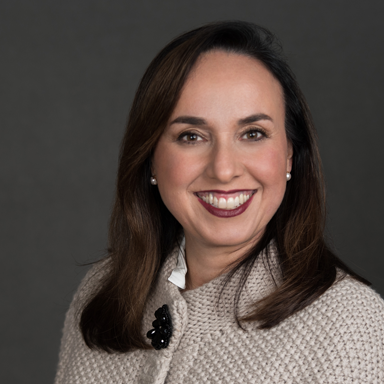 About Laura
Laura Nador is the President of CHEP North America. She is responsible for all CHEP business operations, in the United States and Canada, which help companies become part of the circular economy - through our principles of share and reuse.
Prior to being appointed President, CHEP North America, and a member of Brambles' Executive Leadership Team, in January 2018, she held a number of senior leadership roles at CHEP. In July 2016, she was appointed Senior Vice President / General Manager of the CHEP USA Pooled Pallets business and then President, CHEP USA in March 2017, when she assumed additional responsibilities for the CHEP Recycled Pallets, Pallecon and Automotive businesses in the USA. Earlier, Laura had a successful tenure as Vice President, Supply Chain in CHEP Latin America, where she drove a strong network optimization and accelerated automation strategy. In 2008, she was Vice President and Country General Manager, CHEP Iberia. In 2006, she was Vice President, RPCs (Reusable Plastic Crates), Europe. Laura began her career with Brambles in 2003 as Director, Retail Sales, CHEP Europe.
Prior to Brambles, Laura worked for a number of years at the Fortune 500 logistics company, Ryder. Laura holds a Master of Engineering from the University of Buenos Aires (Argentina) and a Master in Business Administration from the London Business School.
Laura is Participating in these Events
Creating a Zero Waste World through Smart, Shared, Circular Supply Chains - Keynote Session on Monday, 3 June, 2019 at 17:43:00