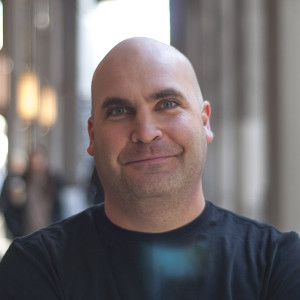 About Dan
Dan Ratner is an entrepreneur, technologist, and writer. He's co-founder and CEO of Public Good, the leader in connecting the news with actions people can take to make a difference in the world. Dan loves explaining technical topics to nontechnical audiences and is the co-author two books on nanotechnology, a white paper on the importance of social causes to brands, and is flying solo on an upcoming novel about Marco Polo. Dan is also an advisory board member of Cure Violence, and a board member of Open Books. Previously, he was the Director of Technology at Obama for America 2012 and CTO of Sittercity, America's first and largest service dedicated to finding quality care online. He lives in Chicago with his incredible wife Genevieve Thiers and amazing twin sons Leo and Ari.
Dan's previous speaking engagements include talks at ONA, CUSP, The Bill & Melinda Gates Foundation, Northwestern's Kellogg School of Business, The Brown University Entrepreneurship Center, and The Booth School of Business at the University of Chicago. His writing has been published globally in six languages in outlets ranging from USA Today to The Bulletin of the Atomic Scientists.
Dan is passionate about using technology to make the world a better place by empowering everyone to make a difference.
Dan is Participating in these Events
Driving Behavior Change and Cultural Shift by Immersing Consumers with Interactive Content, VR, AR and Art - Breakout Session on Wednesday, 5 June, 2019 at 15:30:00