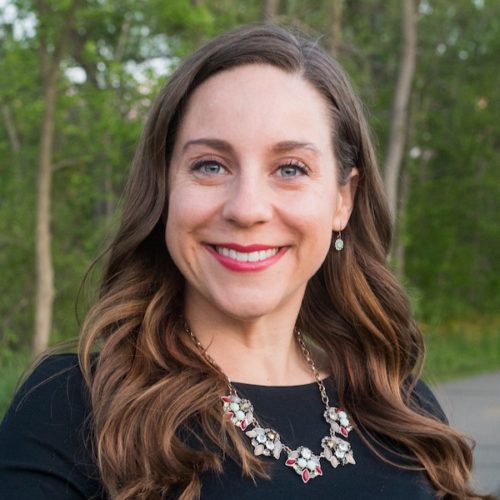 About Amy
Amy Senter is Senior Director and Chief Sustainability Officer for Kellogg Company. She joined Kellogg in November 2012 as Sustainability Manager and has been promoted to various progressively responsible sustainability roles in the last six years. Most recently, in 2018, her duties expanded to lead Global Sustainability for Kellogg Company which includes the execution of responsible sourcing and natural resource conservation commitments, setting global strategies and delivering commercial opportunities.
In this role she leads global sustainability strategy and execution across manufacturing, procurement, government relations, research and development, and other key internal partners. She has developed key commercial claims platforms for building sustainability into plans and manages key external stakeholder relationships to deliver improved corporate reputation, reduced risks and commercial business value.
Ms. Senter serves as co-chair to the Midwest Row Crop Collaborative, a multi-million dollar collaborative focused on agricultural systems in the United States. She also represents Kellogg in a number of industry groups, including the Consumer Goods Forum and the World Business Council for Sustainable Development, where she co-chairs the Climate Smart Agriculture group.
Prior to joining the company, Ms. Senter worked for the United States Department of Agriculture in Washington, D.C. where she led National Environmental Policy Act compliance for the Farm Service Agency. This role oversaw the environmental law compliance across the $8 billion agency and partnered with key programs and agencies on environmental protections and benefits.
Ms. Senter received a Bachelor of Science degree in Environmental Science and a Master of Science degree in Environmental Policy, both from the University of Michigan.
Amy is Participating in these Events
Driving Impact through Purpose: Creating Powerful Programs and Partnerships that Deliver for your Company and our Society, Sponsored Breakout hosted by Kellogg Company - Breakout Session on Tuesday, 4 June, 2019 at 11:00:00