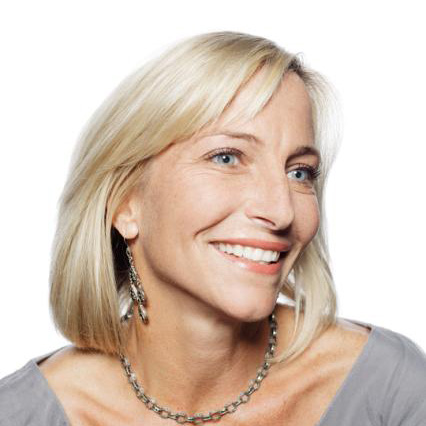 Alison DaSilva
EVP
Porter Novelli/Cone Communications
View Alison's Profile
About Alison
As executive vice president and co-lead of Cone's award-winning Corporate Social Responsibility practice, Alison expertise spans strategic philanthropy, employee engagement, public/private partnerships, stakeholder engagement and sustainability communications. Her passion is grounded in uncovering insights that help organizations create breakthrough communications that deliver a business, brand and societal return
She is also responsible for tracking and identifying trends to keep our clients on the leading edge within the rapidly evolving space. She is often the first point of contact for clients, helping evaluate their needs and bringing the right Cone experts to the table to deliver the strongest solutions. She also continues to serve as strategic counsel for select accounts.
During her tenure at Cone, Alison has built CSR initiatives and advised clients such as UPS, Target, Visa, Sodexo, NARS, Walgreens, Neiman Marcus, American Heart Association, among others.
For the last 17 years, Alison has led the development of Cone's groundbreaking benchmark research, exploring the attitudes and behaviors of global consumers, employees and executives towards corporate involvement with social issues and responsible business practices. Recent studies include: 2016 CSR Employee Engagement Study, 2015 Cone Communications Global CSR Study, 2015 Millennial CSR Study, 2014 Digital Activism Study, 2014 Recycling in the Home Study, 2014 Food Issues Trend Tracker, among dozens of others.
Alison is a regular speaker at leading conferences each year, such as Sustainable Brands and Cause Marketing Forum. She regularly contributes to CSR Wire and co-authored an article in the Harvard Business Review entitled "Causes and Effects."
Alison is Participating in these Events
Sponsored Lunch Presentation Hosted by Guardian News and Media. This Land is Your Land: Uniting with Your Consumers to Drive Impact Around a Shared Cause - Special Event on Tuesday, 4 June, 2019 at 12:30:00
Sponsored Lunch Presentation Hosted by Porter Novelli/Cone. The Big Pivot: When & How Companies Choose to Eschew Business as Usual - Special Event on Wednesday, 5 June, 2019 at 12:30:00
New Research Insights and Case Studies on the ROI and Other Benefits of Leading with Purpose - Breakout Session on Tuesday, 4 June, 2019 at 15:30:00