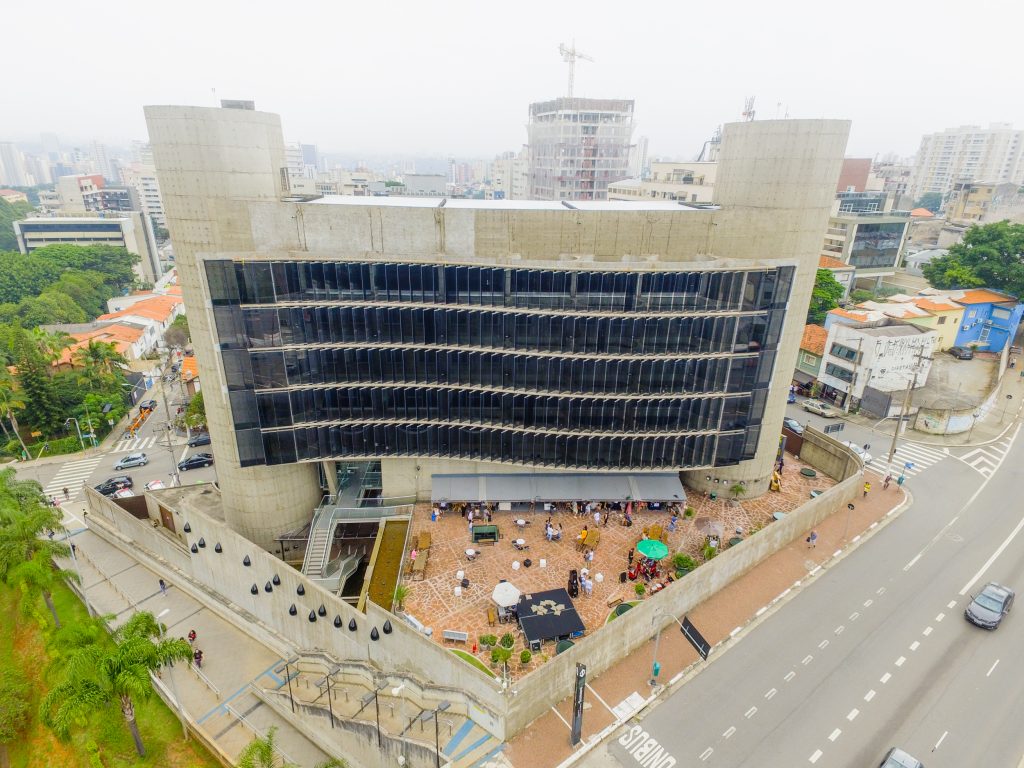 Unibes Cultural is a milestone for São Paulo. It is a democratic space, opened for a diversified public. Its cultural agenda is developed to promote knowledge and reflection on São Paulo´s cultural transformation, the biggest metropolitan area of Latin America. The schedule of Unibes Cultural includes movies, plays, gastronomy events, exhibitions, speeches and workshops.
The architecture of the building is a Roberto Loeb´s project, one of the most emblematic Brazilian architects. The building represents the Torah – the central reference of Judaism – and it is located at the intersection between two important Avenues of São Paulo, Doutor Arnaldo and Sumaré.
Unibes Cultural is one of the most modern cultural centers in the city, composed by a theater, an auditorium, classrooms and a beautiful hall where Sustainable Brands São Paulo´s Activation Hub will take place.
Unibes Cultural
Oscar Feire street, 2.500
Sumaré, São Paulo
+55 11 3065-4333