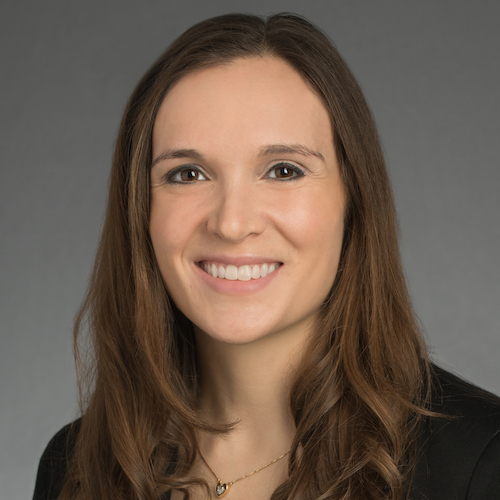 Carly Greenberg
Environmental Sustainability & ESG Reporting
The Hershey Company

About Carly
Carly joined The Hershey Company in June 2019 and oversees Environmental, Social, and Governance (ESG) reporting and setting the company's science-based greenhouse gas goal.  Prior to joining Hershey, Carly was the Manager of ESG Investing at Boston Trust Walden Company, where she managed the evaluation of existing and potential securities relative to ESG factors and lead shareholder engagement initiatives on a range of sustainability issues including workplace equality, ESG reporting, and climate change. 
Carly also served on the United Nations Principles for Responsible Investment (UN PRI) Sustainable Development Goals (SDGs) Advisory Committee (2017-2019) and as the President of the Boston Chapter of Building a Sustainable Investment Community (BASIC), a sustainable, responsible, and impact (SRI) investing professionals' group (2015-2017).
Carly earned a BA, magna cum laude, in Economics and International and Global Studies from Brandeis University and a Master of Arts in International Economics and Finance (MAIEF) from the International Business School at Brandeis University. She holds the Chartered Financial Analyst® designation and is a member of the CFA Institute.
Carly is Participating in these Events
The 5th Quarterly Analyst Call: Finding Innovative Ways to Engage Investors on Sustainability Issues - Breakout Session on Tuesday 19 November 2019 at 11:00:00
The 5th Quarterly Analyst Call: Finding Innovative Ways to Engage Investors on Sustainability Issues Continued - Keynote on Tuesday 19 November 2019 at 12:30:00