At its core, the #NewMetrics series of events has always been about quantifying previously-ignored risks, costs and revenue potential associated with sustainability impacts. Over the years, we have explored important new metrics related to the whole range of vital capitals – natural, human, social, relationship, intellectual and financial – with the same end goal of helping businesses understand the full picture of their presence in the world, so they can then improve it in informed, holistic ways.
Some aspects of this #NewMetrics journey, now in its 8th year, have been constant. Each year brings an ever-growing number of ways to show the positive ROI of sustainability – through new research studies, case studies and tools. We also consistently cover the latest and most helpful practices in sustainability goal-setting, accounting and reporting. This year will be no exception.
Other parts of the program keep changing, as the field naturally continues to evolve in the context of a complex and rapidly-changing world. Below are eight such timely topics executives are currently grappling with that are prominently featured in this year's #NewMetrics agenda.
Nº 1: Risks and Opportunities in Taking a Stand on Controversial Social Issues
From gun control, to LGBTQ rights, to gender equality, to healthcare, to protesting police brutality – there is no shortage of contentious issues in American society these days, and there has never been a more critical time to understand the implications of taking a stand. Insightful new research studies are examining respective risks and benefits from the points of view of key stakeholder groups – consumers, investors and employees, above all. And the results can be surprising and multi-faceted – even for campaigns that seem to perform well financially at first, such as Nike's Colin Kaepernick ad.
Nº 2: Lessons in Transparency and Trust Resulting from Unethical Management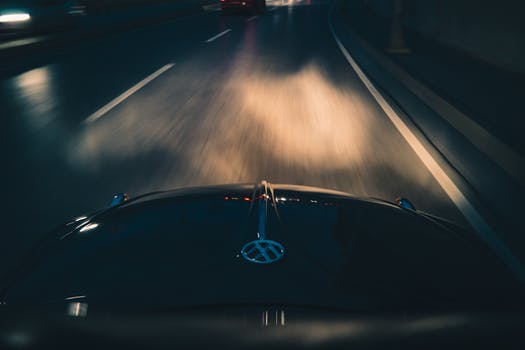 A couple of years after it first made headlines, the VW emissions scandal is still affecting not only the VW brand, but also the credibility of other major car manufacturers that have also been caught cheating, and even the reputation of the gas-and-diesel-powered automobile industry as a whole. There are important lessons to be learned, for brands of all industries, by tracing the origins of the VW emissions scandal and analyzing the stakeholder engagement mistakes made along the way.
Nº 3: Action toward the Sustainable Development Goals is Getting Stronger and More Diverse
It is encouraging to see a rapid and far-reaching proliferation of new initiatives, products, services and previously-unlikely partnerships trying to speed up humanity's journey toward reaching the UN Sustainable Development Goals (SGDs). In one compelling recent example, Futerra joined forces with WBCSD, the UN and several other organizations to launch the #GoodLifeGoals – a set of easily understood and accessible personal actions that everyone can take to support each of the 17 SDGs. Brands can benefit by adopting these #GoodLifeGoals or creating their own, in addition to the wide variety of shared-value innovation already occurring around the world.
All of these topics, and many more, will be covered in depth at New Metrics'18, taking place October 29th-31st in Philadelphia, PA. Register today to learn about these topics in more depth
Register
today for the best available price!
Nº 4: The Tremendous Value of Gender Equality and Inclusion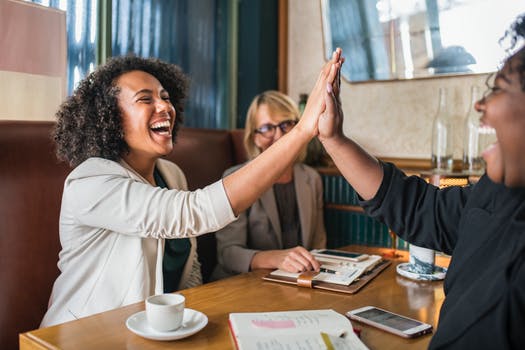 Women continue to be under-represented in leadership positions, despite growing and overwhelmingly clear evidence of the value of gender diversity and inclusion. Research by McKinsey Global Institute found that the global economy could gain between $12 trillion and $28 trillion (yes, trillion with a T) vy 2025 by fixing the gender gap. In addition, companies with at least one female board member consistently yield higher income growth and higher return on equity than those that do not have any women on the board, and female managers have been shown to be better at engaging employees than male managers.
Nº 5: The Emerging 'Science of Well-Being'
We are witnessing the emergence of the 'science of well-being.' It may not be fully recognized as its own field yet, but it is coming together and it is on a quest to evaluate a wide range of impacts that businesses are having on human health and well-being. Some of the main 'branches' are studying the impacts of technology on well-being and mental health, the impacts of spending time outdoors vs. indoors, the impacts of corporate culture and norms on employees' lives, and the impacts of 'greening' office buildings and urban environments, among others. Forward-looking brands would be smart to align their innovation and employee engagement plans with this new type of intelligence.
Nº 6: Purpose-led Management Continues to Trend, Giving Rise to 'Purpose Accounting'
Everyone's heard of financial performance, asset performance and sustainability performance. Now comes 'purpose performance,' a new measure of organizational performance that assesses impacts relative to the commitments organizations make to provide public benefits, contribute to the achievement of the SDGs, or to generally pursue beneficial purposes of one kind or another. Leading experts are calling performance accounting for purpose, 'purpose accounting,' and a few forward-looking companies are already implementing it.
All of these topics, and many more, will be covered in depth at New Metrics'18, taking place October 29th-31st in Philadelphia, PA. Register today to learn about these topics in more depth
Register
today for the best available price!
Nº 7: Driving Employee Engagement and Productivity through the Use of Sustainable 401(k) Plans
Rating the sustainability of a company's 401(k) plan is a new type of tool that can boost employee engagement, increase productivity through employee satisfaction, and spur people to save more for a better future. Higher impact portfolios — which can reduce future risk and enhance future return — are possible when employees see the true impact performance of the holdings inside their 401(k) fund choices. Fueled largely by Millennials, this trend will only gain further momentum from here.
Nº 8: The Seemingly Unstoppable Rise of Blockchain and Digital Currencies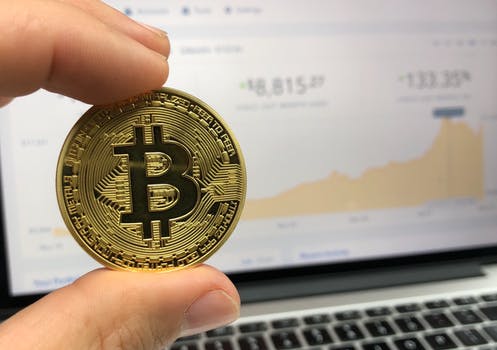 Blockchain is promising to bring about lots of socially-beneficial disruptive innovation, and justifiably so. Among its numerous applications are some that enable businesses to create entirely new forms of value by creating new value exchange networks that were either impossible or too costly previously. One great example is The Plastic Bank, which incentivizes people to bring plastic waste to recycling collection areas around the world, in return for reimbursement via digital tokens into a bank account accessible by smartphone (which people can then exchange for goods such as food, water, phone minutes and more). By tracking recyclables and the tokens people receive on the blockchain, The Plastic Bank enables a secure, cashless method for financial inclusion – important factors in places where traditional banking is difficult or not accessible, or where cash puts individuals at risk for robbery. Working with Cognition Foundry and IBM to implement blockchain, The Plastic Bank is preparing to scale its solution to meet growing demands and secure the transactions that run on it.
All of these topics, and many more, will be covered in depth at New Metrics'18, taking place October 29th-31st in Philadelphia, PA. Register today to learn about these topics in more depth
Register
today for the best available price!