by Dimitar Vlahov, Director of Knowledge & Insights at Sustainable Brands
While following the demands of social distancing and stay-at-home measures taken by governments to limit the spread of COVID-19, we are almost inevitably finding ourselves with time for activities we couldn't quite get to in the hurried pace of life before the virus crisis. The list of things we all of a sudden have time for would, of course, vary from person to person, but as sustainability nerds we'd love to recommend you some of the best recent books within our space. You've probably heard about a number of them, maybe you've read some of them, but we strongly suspect there are gems on the list you are yet to explore – and boy are they worth it!
Check out our list of 10 top-rated new books dedicated to sustainability and regeneration below.


Regenerative Leadership: The DNA of Life-Affirming 21st Century Organizations
by Giles Hutchins and Laura Storm

This book by leadership and sustainability experts Giles Hutchins and Laura Storm provides an exciting and comprehensive framework for building regenerative life-affirming businesses. It offers a multitude of business cases, fascinating examples from nature's living systems, insights from the front-line pioneers and tools and techniques for leaders to succeed and thrive in the 21st century.
Regenerative Leadership draws inspiration from pioneering thinking within biomimicry, circular economy, adult developmental psychology, anthropology, biophilia, sociology, complexity theory and next-stage leadership development. It connects the dots between these fields through a powerful framework that enables leadership to become regenerative: in harmony with life, building thriving, prosperous organizations amid transformational times.

The Regenerative Life: Transform Any Organization, Our Society, and Your Destiny
by Carol Sanford

In The Regenerative Life, Carol Sanford shows us how to fundamentally change the roles we play in society, enabling us to do more than we ever believed possible; grow ourselves and others, provide astounding innovations for our clients, children and students, generate extraordinary social returns, become more creative, and bring new life and opportunity to everything around us. This book teaches us to see our roles differently: stripping away all preconceptions of how things should be done, understanding what our role is at its core, and building ourselves back up to become something new; something grounded, inspiring, resilient, and truly regenerative.


Lo―TEK. Design by Radical Indigenism
by Julia Watson

Lo―TEK, derived from Traditional Ecological Knowledge, is a cumulative body of multigenerational knowledge, practices, and beliefs, countering the idea that indigenous innovation is primitive and exists isolated from technology. It is sophisticated and designed to sustainably work with complex ecosystems.
With a foreword by anthropologist Wade Davis and four chapters spanning Mountains, Forests, Deserts, and Wetlands, this book explores thousands of years of human wisdom and ingenuity from 18 countries including Peru, the Philippines, Tanzania, Kenya, Iran, Iraq, India, and Indonesia. We rediscover an ancient mythology in a contemporary context, radicalizing the spirit of human nature.
Falter: Has the Human Game Begun to Play Itself Out?
by Bill McKibben
Thirty years ago Bill McKibben offered one of the earliest warnings about climate change. Now he broadens the warning: the entire human game, he suggests, has begun to play itself out.
Bill McKibben's groundbreaking book The End of Nature — issued in dozens of languages and long regarded as a classic — was the first book to alert us to global warming. But the danger is broader than that: even as climate change shrinks the space where our civilization can exist, new technologies like artificial intelligence and robotics threaten to bleach away the variety of human experience.
Falter tells the story of these converging trends and of the ideological fervor that keeps us from bringing them under control. And then, drawing on McKibben's experience in building 350.org, the first truly global citizens movement to combat climate change, it offers some possible ways out of the trap. We're at a bleak moment in human history — and we'll either confront that bleakness or watch the civilization our forebears built slip away.
The Great Pivot: Creating Meaningful Work to Build a Sustainable Future
by Justine Burt
The Great Pivot bridges the gap between three seemingly disparate issues – (1) people's hunger for meaningful work, (2) the fact that our energy, transportation and foods systems are unsustainable, and (3) the need for more green investment opportunities, broadly speaking. The book provides a blueprint for dozens of projects in energy, transportation, circular business models, food waste reduction, and the restoration of nature – which together can create millions of new meaningful jobs. We have the talent and the resources – now we just need to commit to it and roll up our sleeves.
The Uninhabitable Earth: Life After Warming
by David Wallace-Wells
An "epoch-defining book" (The Guardian) and "this generation's Silent Spring" (The Washington Post), The Uninhabitable Earth is both a travelogue of the near future and a meditation on how that future will look to those living through it—the ways that warming promises to transform global politics, the meaning of technology and nature in the modern world, the sustainability of capitalism and the trajectory of human progress.
The Uninhabitable Earth is also an impassioned call to action. For just as the world was brought to the brink of catastrophe within the span of a lifetime, the responsibility to avoid it now belongs to a single generation—today's.
Green Swans: The Coming Boom in Regenerative Capitalism
by John Elkington
Even leading capitalists admit that capitalism is broken. Green Swans is a manifesto for system change designed to serve people, planet, and prosperity. In his twentieth book, John Elkington–dubbed the "Godfather of Sustainability"–explores new forms of capitalism fit for the twenty-first century.
If Nassim Nicholas Taleb's "Black Swans" are problems that take us exponentially toward breakdown, then "Green Swans" are solutions that take us exponentially toward breakthrough. The success–and survival–of humanity now depends on how we rein in the first and accelerate the second.
Green Swans draws on Elkington's first-hand experience in some of the world's best-known boardrooms and C-suites. Using case studies, real-world examples, and profiles on emergent technologies, Elkington shows how the weirdest "Ugly Ducklings" of today's world may turn into tomorrow's world-saving Green Swans.
How on Earth: Flourishing in a Not-for-Profit World by 2050
by Donnie Maclurcan and Jennifer Hinton
Something incredible is happening within our economy. Beyond the failures of state socialism and the excesses of corporate capitalism, a realistic alternative is emerging. In How on Earth, Donnie Maclurcan and Jennifer Hinton chart the rise of businesses that place purpose ahead of profit, and outline how the advantages these businesses hold in the marketplace pave the way to an entirely different economic system, focused on addressing human need, not greed.
At the heart of this monumental transition lies the changing nature of not-for-profit (NFP) organizations. Contrary to popular notions of non-profit inefficiency, unaccountability, and dependence on donors, the 21st century NFP is proving highly efficient, transparent, and increasingly self-funded.
Distinguishing themselves from B corps and ethical/green shareholder companies by always reinvesting rather than privatizing profits, NFP enterprises around the world are proliferating and succeeding in areas as diverse as construction, manufacturing, software development, food catering, and retail.
Mid-Course Correction Revisited: The Story and Legacy of a Radical Industrialist and his Quest for Authentic Change
by Ray Anderson and John A. Lanier
The original Mid-Course Correction, published 20 years ago, became a classic in the sustainability field. It put forth a new vision for what its author, Ray C. Anderson, called the "prototypical company of the 21st century"―a restorative company that does no harm to society or the environment. In it Anderson recounts his eureka moment as founder and leader of Interface, Inc., one of the world's largest carpet and flooring companies, and one that was doing business in all the usual ways. Bit by bit, he began learning how much environmental destruction companies like his had caused, prompting him to make a radical change. Mid-Course Correction not only outlined what eco-centered leadership looks like, it also mapped out a specific set of goals for Anderson's company to eliminate its environmental footprint.
Those goals remain visionary even today, and this second edition delves into how Interface worked toward making them a reality, birthing one of the most innovative and successful corporate sustainability efforts in the world. The new edition also explores why we need to create not only prototypical companies, but also the prototypical economy of the twenty-first century. As our global economy shifts toward sustainability, challenges like building the circular economy and reversing global warming present tremendous opportunities for business and industry.
BONUS: Spillover: Animal Infections and the Next Human Pandemic
by David Quammen
The next big human pandemic—the next disease cataclysm, perhaps on the scale of AIDS or the 1918 influenza—is likely to be caused by a new virus coming to humans from wildlife. Experts call such an event "spillover" and they warn us to brace ourselves. David Quammen has tracked this subject from the jungles of Central Africa, the rooftops of Bangladesh, and the caves of southern China to the laboratories where researchers work in space suits to study lethal viruses. He illuminates the dynamics of Ebola, SARS, bird flu, Lyme disease, and other emerging threats and tells the story of AIDS and its origins as it has never before been told.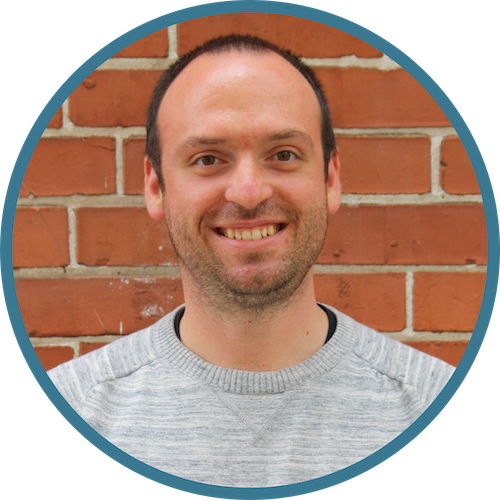 Dimitar Vlahov
Director of Knowledge & Insights
Sustainable Brands