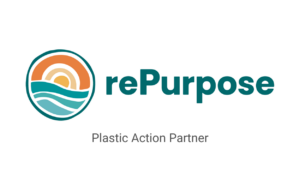 rePurpose Global
rePurpose Global
 is the world's leading Plastic Action Platform dedicated to reducing waste, reviving lives, and restoring nature's balance. Through its comprehensive ecosystem of solutions across the value chain, the organization helps people and companies calculate, reduce, and offset their plastic footprint, while empowering innovators on the cutting edge of advancing a circular economy.
To date, rePurpose has been creating change in partnership with hundreds of companies across 26 countries, such as Clorox, AB InBev, Johnson & Johnson, Google, and Colgate. On behalf of its global coalition, the organization is removing over 14 million pounds of plastic waste from nature every year, and in doing so, positively impacts the lives of 10,000+ marginalized waste workers and community members worldwide.
Speakers from rePurpose Global
Want more news from SB'22 San Diego? Sign-up for the latest articles, speaker announcements, program developments, and more.