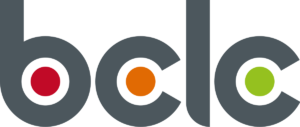 British Columbia Lottery Corporation
BCLC conducts and manages commercial gambling in a socially responsible manner for the benefit of all British Columbians. The Province of B.C. uses gambling revenue generated by BCLC to help benefit British Columbians through investments in areas such as education, healthcare, community, and cultural programs and services.
BCLC is striving to have an even greater positive impact by adopting a social purpose as part of its business strategy - At BCLC we exist to generate win-wins for the greater good. Everything we do must contribute to the well-being of all involved. With our social purpose, we're striving to ensure, in all our endeavours, transactions, and relationships - in the most important sense of life, livelihood, meaning, and well-being – that nobody loses and every person we touch comes out ahead.